March 07, 2012 -
Matt Bowen
Let the Manning speculation begin
For any team looking for an upgrade at the QB position, you have to at least entertain the idea of making a run at Peyton Manning, right?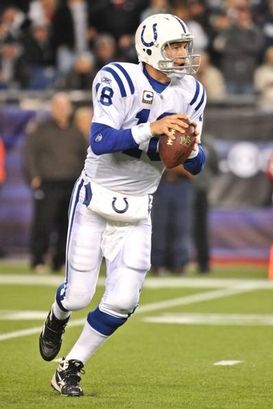 ICONManning is a true upgrade for any team looking to make a move at the QB position.
Sure, Manning will have to throw in front of teams, pass a physical and show he is ready to play once again. However, we are also looking at a legit No.1 QB if healthy.
Hand him the playbook and go to work.
This is a move that we have all expected—for a while. But once it becomes official today (according to reports), any team can throw their hat in the ring.
Think about it: the Seahawks, Dolphins, Redskins, Cardinals, Jets, Chiefs, etc. Sign Manning and he takes over the offense. More production. More wins.
Bouncing around on Twitter last night, the speculation is already starting with the QB. Multiple reports and sources on where Manning will eventually end up for the 2012 season.
Is anyone surprised? I'm not. We don't see this type of talent looking for work in the NFL. A true free agent that can sign with any team.
Mark Sanchez could be replaced. Or Matt Cassel in Kansas City. And don't forget about Kevin Kolb.
Manning trumps them all.
The Seahawks could find their answer at QB. The Redskins might not have to give up two first round picks (plus more) to move up for Robert Griffin III. Joe Philbin could walk into his first game as the Dolphins head coach with a veteran many still consider the best in the league.
Plenty of possibilities that will play out soon. And that's why I'm fascinated by the idea of Manning playing in a new uniform come 2012.
You want to be an immediate contender? Then go get him.
Follow me on Twitter: @MattBowen41