May 21, 2012 -
Matt Bowen
Mandatory padding? A tough sell for skill players
The first time I walked on the field for training camp as a rookie with the Rams in 2000, the veterans started laughing at me. There I was in full knee pads and thigh boards that you would see on most running backs.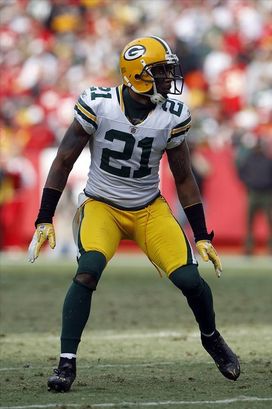 ICONKnee pads and thigh boards? You won't see those on Woodson or the majority of skill players in the NFL.
After one practice vs. NFL speed I had no problem agreeing with him and threw those pads in the trash—for good.
A helmet and shoulder pads (small, QB size shoulder gear). That's all the veteran WRs and DBs wore during my career and the same goes in today's game. Strip down the gear to a bare minimum so you can run.
Speed sells, right?
However, according to a report from Alex Marvez of Fox Sports, that could change for the 2013 season when the owners vote on Tuesday to have mandatory padding (knee and thigh boards) for every player on the field.
And if this vote passes, look for some skill players to throw a fit (Marvez also reported today that the NFLPA is ready to show some resistance if the rule is approved).
I don't know if a standard knee pad can really slow you down, but the players believe it can. And with thigh boards, will they force you to be late off the ball as a receiver or lack quickness when you open your hips as a deep half safety? Probably not, but again this is the player's perspective on extra gear.
The safety aspect? Maybe a thigh pad can limit the amount of force when a knee comes up on a tackle or a DB chops down a WR in the open field. I've taken shots to the knees (without pads) and it stings. But it was never enough for me to start throwing pads on my body because I thought it would slow me down.
When it comes to skill guys, anything that might cause you to lose even a half of step is discarded and tossed in the nearest garbage can.
So what happens if this rule eventually does go down for the 2013 season? Expect a run on scalpels and scissors in the training room.
Guys will cut down those knee pads until they resemble a piece of paper and also look for the plastic to be sliced out of the thigh boards. Carve those things up.
This might be a good thing when it comes to player safety at the NFL level. I get that. But for the players that earn their paychecks on Sundays because of their ability to run, this is going to be a very tough sell in the locker room.
Follow me on Twitter: @MattBowen41