October 29, 2012 -
Matt Bowen
MNF: Can Cardinals limit 49ers' run game, play pass?
Click here for the entire Inside the Playbook series.
If the Cardinals want to beat Jim Harbaugh's club in the Monday night matchup, they have to limit the 49ers' offense when they bring Tank personnel (1WR-2TE-2RB) on the field. Think 2-back power running schemes and the play action game with QB Alex Smith.
Using the All-22 tape, let's breakdown some cut-ups to give you an idea of what Arizona is game planning for tonight.
POWER RUNS
1. Power O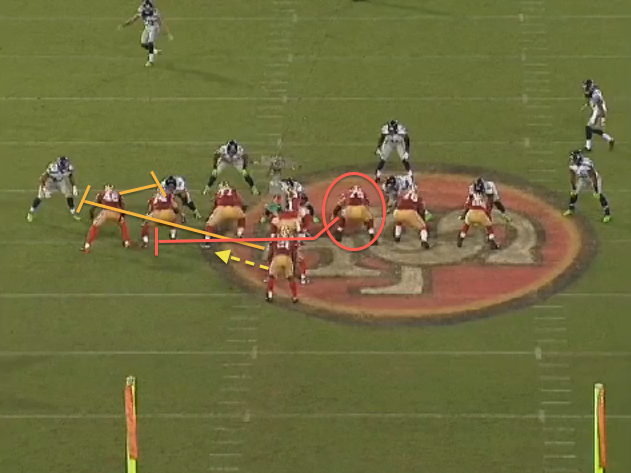 - The top 2-back power scheme in the NFL and at the college level for pro style offenses. Block down on the edge, lead (kick out) with the FB and pull the backside guard up through the hole. Physical, downhill football.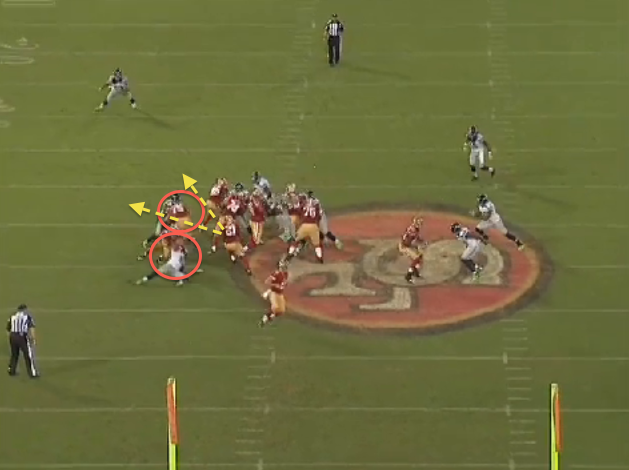 - The FB kicks out the LB with the guard fitting up on the Mike Backer. If the run force gets up the field or fails to shorten the edge, RB Frank Gore has a clear running lane.
2. Power "Bim" ("Wham")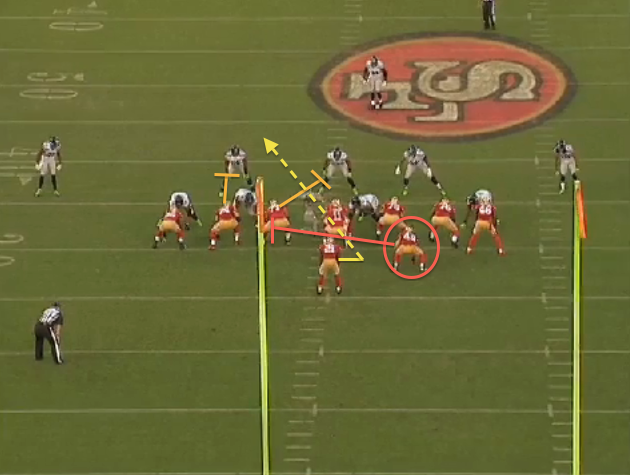 The "bim" block (or the "wham") plays out like an inside trap. The right guard will work to the Mike Backer with the LT fitting up on the Will. That leaves the FB to block ( or trap) the DT off of counter action.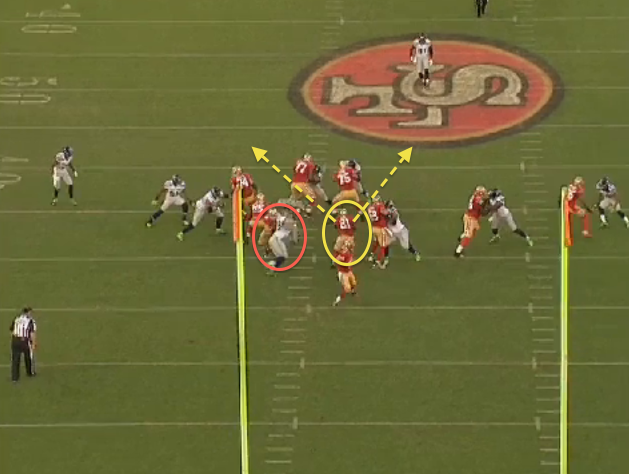 Another clear running lane for Gore vs. the Seattle defensive front. If the DT doesn't close, this leads to more production on the ground when the RB can get to the second level and force the secondary to make the tackle in the open field.
PLAY PASS
1. Boot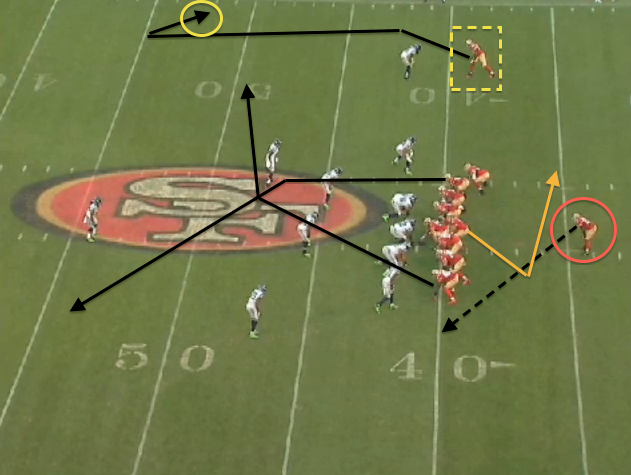 - Plus split (outside of the numbers) from WR Randy Moss with open side run action. Smith will roll to the closed side of the formation with No.1 (Moss) on the deep comeback along with the open side TE on the intermediate crosser. The Niners do release Vernon Davis as a "throwback" option off the boot action, but Smith's first read is to the closed side.
2. Sail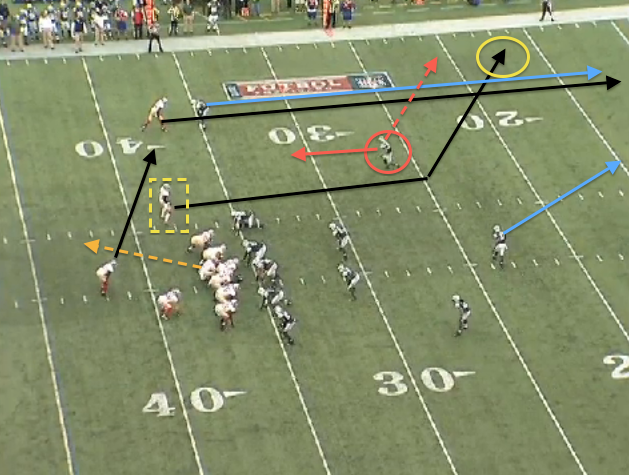 - A three level route scheme (9-7-Flat) that targets Cover 3 (and Fire Zones). "Split Lead" run action with Gore in the Flat, the clear out 9 (fade) route and the TE running the 7 (corner) route. With the Jets' SS (curl-flat drop) reading run and sticking his eyes in the backfield, the WR can push the CB up the field and create an easy throwing lane for Smith to hit the 7 route.
Just a small sample we are looking at here, but when you watch the game tonight be aware of the personnel the 49ers bring on the field. Power football and play pass. That's the ticket for Harbaugh's club.
Follow me on Twitter: @MattBowen41