February 22, 2011 -
Matt Bowen
Newton makes the right call to throw at the combine
According to reports last night, Cam Newton is coming to Indianapolis this week to throw at the combine. I will admit that I was a little surprised that the Auburn QB would put his skills on display in Indy, but I can't think of a better way for Newton to impress the league.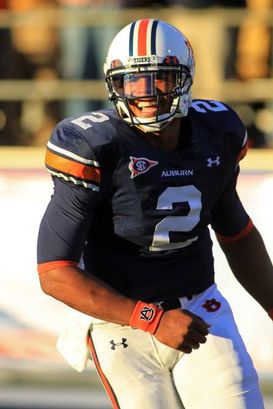 ICONAuburn's Cam Newton will be on display for the entire NFL at the combine.
Stand in front of the entire NFL—with nothing to hide—and prove that you are a top ten or even a top five pick in the draft. And with Missouri's Blaine Gabbert opting not to throw in Indy, Newton will be the main attraction when the QBs are on the field.
That means every QB hungry team in the top ten (Buffalo, Arizona, Tennessee, Washington) will have their eyes on Newton. Sure, we will hear about the workouts of Washington's Jake Locker and hopefully Arkansas's Ryan Mallett, but the main focus will be on Newton.
And that is what transpires when top prospects work out at the combine. The buzz starts from the moment they walk out onto the field at Lucas Oil Stadium. Everyone—scouts, coaches, GMs—want to see what they have to offer.
We can all agree that the interviews are a major part of the process for Newton. There are questions about his background and leadership skills. Anyone in the league will tell you that. He has to stand out when he sits down to talk with teams in Indy. That is part of the job when a team is about to invest big money and make you the leader of the huddle.
However, throwing in front of the entire league carries weight in the process also. I was quick to downplay the hype coming out of his own engineered workout in front of the media because I don't see how that compares to the competitive environment of Indy. I never will, because the combine is the ultimate job interview in sports. Do it there—under the NFL's roof. It isn't easy to produce under the stress of the combine, but that is exactly how the NFL wants it to be.
That's when the league gets a first-hand look of who is there to compete, to boost their draft stock and stand out. Give them what they want and showcase your talents. That is the main objective of the combine and the reasoning behind it.
A smart move from the Auburn QB to workout at the combine, because the hype that comes out of Indy is as real as it gets. Let's see what he does, because Newton can lock up a spot in the top ten with a solid workout.
Follow me on Twitter: MattBowen41