September 30, 2011 -
Matt Bowen
Newton, Smith provide a good matchup for Bears
Plenty to breakdown here with the rookie QB making his fourth start vs. a veteran Cover 2 defense on Sunday in Chicago. However, I want to focus on Carolina's Steve Smith—because the WR is a vertical threat that can cause issues for the Bears.
Here are some notes to take down before kickoff…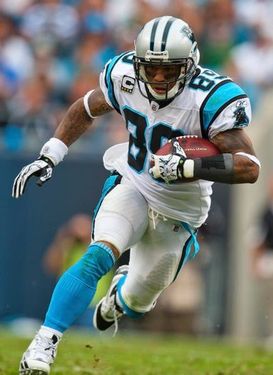 ICONSteve Smith can test the top of the Bears' Cover 2 defense.
- Release and route stem. Working against Cover 2, Smith will have to win at the line of scrimmage vs. Bears' CBs Charles Tillman and Tim Jennings. The key for Chicago? Force an inside release and take the stress of the safeties playing the deep half. Because an outside release will widen the safeties off their landmarks (top of the numbers) and open up the middle of the field.
- Multiple alignments. Carolina (as we are seeing across the NFL) has no problem getting creative with their personnel packages. Smith can align as the X or Z receiver, and going back to the Panthers-Packers matchup, the WR will also play from inside of the numbers. Carolina will work to move Smith for one reason: to get him the football.
- Matching up in man-coverage. If Carolina can produce with RBs DeAngelo Williams and Jonathan Stewart vs. the Bears seven-man front (which we saw from Packers' RB Ryan Grant last Sunday), this defense might have to drop a safety into the box. That forces the Bears to play some Cover 1 (man-free) or Under 10 (man-free with weak side FS rotation), putting Smith in a one-on-one matchup on the outside.
- The vertical game. Think double-moves and always look at the top of the route tree with Newton and Smith: 9 (fade), 8 (post) and 7 (corner). Outside of the post to Devery Henderson in Week 2 in New Orleans (vs. Cover 2), this Bears' defense hasn't given up the deep ball. Has to continue vs. Newton and the Panthers.
- Ace personnel (or 221) on the field. Two tight ends in the game (Olsen and Shockey). I like this personnel grouping for Carolina as it gives them options and the ability to use Smith in the short to intermediate passing game based off their pre-snap alignments. Keep that in mind when you see both TEs on the field and aligned out of position.
Let's see how it plays out, because Smith has produced big numbers vs. Love Smith's scheme in the past.
Follow me on Twitter: MattBowen41