October 05, 2010 -
Matt Bowen
NFL notes: Moss to the Vikings?
Let's look around the league and talk some news and notes...
The Randy Moss trade talk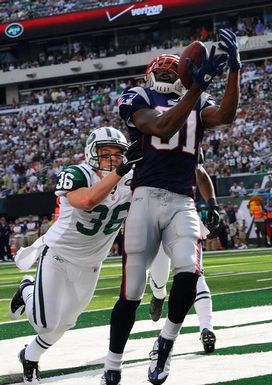 ICONMoss might be on his way to Minnesota.
If you were checking out Twitter tonight, you saw the explosion caused by the report from Jay Glazer that the Vikings are looking to make a deal with the Patriots to bring WR Randy Moss to Minnesota. The NFP's Andrew Brandt previously detailed Brett Favre's desire to get Moss when he was still playing in Green Bay. Does it happen now?
The move makes sense from the Vikings standpoint. Favre needs a true No.1 after the injury to Sidney Rice. All of that talk of Bernard Berrian being the deep ball guy is Minnesota is just that—talk. Moss is still the most legit deep ball threat in the entire league and would completely change how defenses would prepare from a game plan standpoint when playing the Vikings. The playbook expands. An impact player and a wide receiver that will go up and get the ball from Favre—something he is desperately missing right now. A game changer to go along with RB Adrian Peterson in that offensive scheme.
However, where does this leave New England if the reports hold true? You would think losing Moss would be a hit to their offense, but like we saw on Monday night, this offense under Tom Brady can move the ball in their Ace personnel (2 WR, 2 TE, 1 RB) where they essentially get a third wide receiver on the field in rookie TE Aaron Hernandez—along with the full compliment of one-back runs.
Would it surprise you to see Belichick move another guy who isn't buying into the program? Not me.
More moves from Lovie
Last week it was the benching of former Pro Bowler Tommie Harris in the win over Green Bay. Accountability became a buzzword in Chicago. Love Smith was making changes. Yesterday, it was DE Mark Anderson. No need to bench him. Instead, the Bears cut him. A vested veteran who will now collect a paycheck from the club for the rest of the season. They don't lose much with Anderson, a player who was a pure speed rusher minus the production in 2010, but the head coach has sent the message again: produce or get out of the way.
The Lynch trade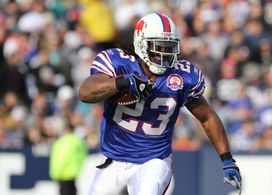 ICONShould the Packers have made a move for Marshawn Lynch?
The Bills—who continue to cut ties with former draft picks—traded running back Marshawn Lynch to Seattle for a 2011 4th round pick and a 2012 conditional pick. A bargain price for a former No.1 RB who can play in a feature role. Brings an immediate impact to Pete Carroll's Seahawks and should see plenty of touches in that offense. Nothing new from Carroll. He has been turning over that locker room from the first day on the job—and grabbing quality players.
But, did the Packers miss out on this deal? That is the reaction I want to hear. Green Bay is a Super Bowl contender that doesn't have much right now between Brandon Jackson and John Kuhn in the backfield after the season ending injury to Ryan Grant. I know that Ted Thompson is not the type of GM who is going to make a panic move in October, but I keep going back to the price to get Lynch. Was it a mistake to pass over a guy that would be an immediate upgrade to your offense? Not if Mike McCarthy can use the screen game, his various offense weapons and ride QB Aaron Rodgers into the playoffs. That still sells.
Follow me on Twitter: MattBowen41
Want to work in the NFL? Click here to register for the NFP's "Chalk Talk" seminar in Chicago on October 22nd.