November 17, 2012 -
Matt Bowen
NFL Sunday: Can the Patriots limit Wayne?
Click here for the entire Inside the Playbook series.
Click here for my All-22 breakdown of Colts' QB Andrew Luck.
After watching the tape this week, I see three routes the Patriots have to stop if they want to limit Colts WR Reggie Wayne tomorrow in Foxborough: Deep Dig, Skinny Post and OVS (Outside Vertical Stretch).
Let's use the All-22 cut-ups to take a quick look at the three route concepts.
1. Deep Dig: Ace personnel (2WR-2TE-1RB)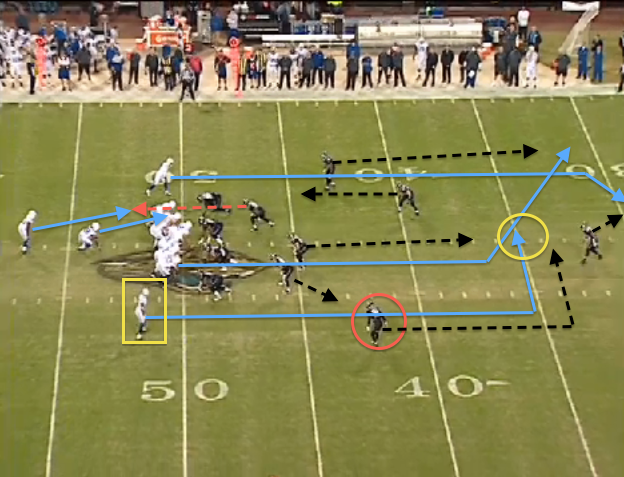 Wayne's route stem on the Dig (square-in) will vary by alignment (inside or outside of the numbers). Here, the Colts align in a stack look and use "divide" motion to bring Wayne back to the closed (strong) side of the formation. With Jacksonville showing zone pressure (rush five, drop six), the CB matches to No.1 vertically (think off-man technique). Wayne releases with a straight vertical stem, pushes the CB up the field and then breaks back to the middle of the field at a depth of 15-yards to make the play (remember, every route outside of the 3-step game breaks between a depth of 12-15 yards).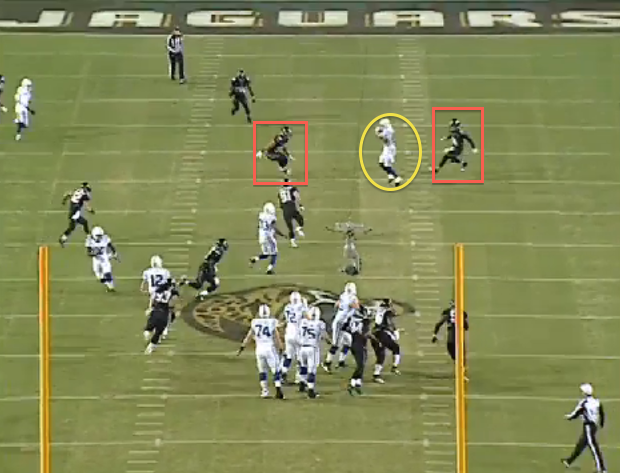 It's not easy for a CB to make a play on the deep Dig with an outside shade. The veteran WR runs through his cuts (no wasted movement) and immediately puts the CB in a trail position to give Luck an easy read in the middle of the field.
2. Skinny Post: Ace personnel (2WR-2TE-1RB)?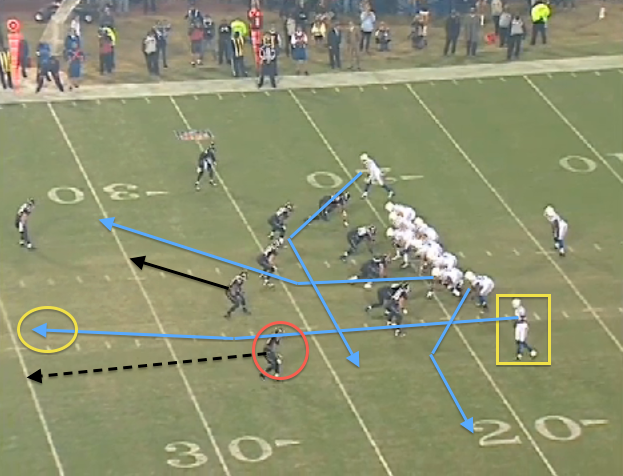 The Skinny Post vs. "Quarters" technique. The SS will read the release of No.2 (TE) and run with the inside stem. That leaves the CB in an outside leverage position with no help to the inside. Another one-on-one matchup for Wayne vs. the Jags.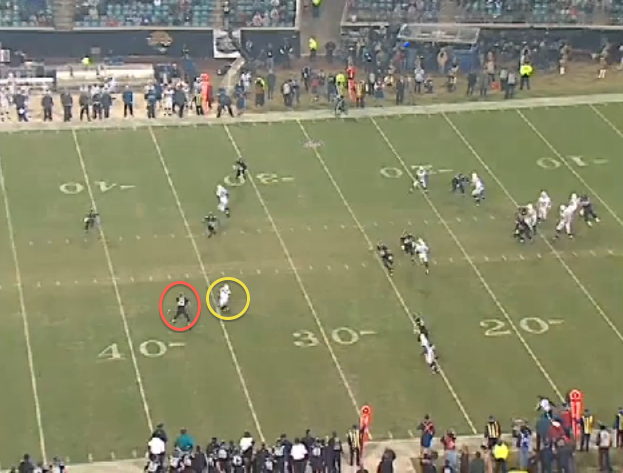 Think of the Skinny Post as a timing route. Luck is going to throw this ball before Wayne stems to the post. That's why it's so tough on a CB playing from an off-man alignment to drive the throw. The ball comes out quick. And when Wayne creates some vertical separation, there is plenty of room to make this catch.
3. OVS: Posse personnel (3WR1-TE-1RB)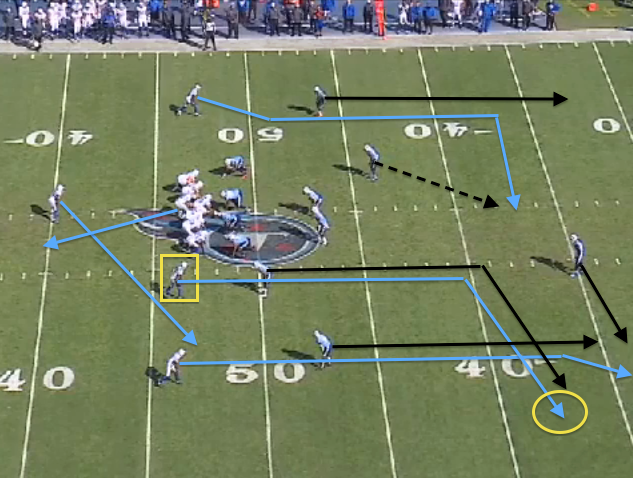 The OVS (Outside Vertical Stretch) is a 3-Level concept designed to target the deep 7 cut (corner) route. Clear out the top of the secondary with No.1 on the 9 (fade) route and target Wayne. The Titans are in 2-Man to the closed side of the formation and playing a "Thumbs" technique (CB drops to deep half, underneath defender trails No.1) to the open (weak) side.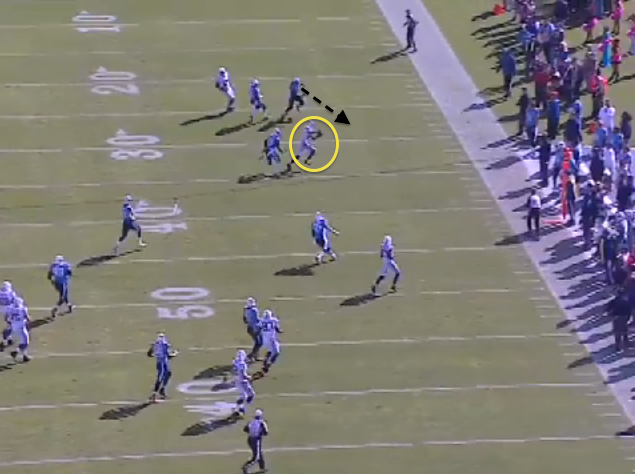 The finish from Wayne. With the deep half safety forced to play over the top of the 9, Wayne can work away from the DB's inside leverage (2-Man technique) and make the catch on the sideline.
Follow me on Twitter: @MattBowen41