October 17, 2011 -
Matt Bowen
NFP Week 6 Sunday rewind
Let's take a look back at the Sunday action in the NFL. Ten topics you should be talking about from the Week 6 schedule.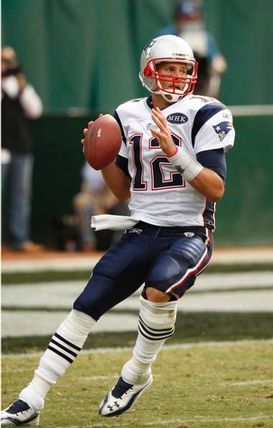 ICONBrady closed out the Cowboys on Sunday with a TD pass to Aaron Hernandez.
1. Brady's final drive: I give Rob Ryan some real credit for his game plan. His secondary played aggressive and this Cowboys defense put some hits on Brady. However, on that final drive Brady goes 8 of 9 for 78 yards. Threw the combination routes of the Patriots' playbook, hit the open check down and moved the ball down the field to set up the TD throw to Hernandez. A deep inside dig route vs. man-coverage. Near perfect ball placement from the Patriots' QB in a pressure situation to get the win.
2. Harbaugh vs. Schwartz: I've been around enough NFL head coaches in my career to know that they are emotional after both wins and losses. However, what I saw yesterday after the Lions-Niners game in Detroit was unprofessional. That is the best way I can say it. I know there will be two sides to this story, but both Harbaugh and Schwartz needed to let that go and just walk away. Like I said, emotions run high on NFL Sundays, but its just a handshake. Move onto next week and avoid making this into something bigger than it really is. Expect the league office to take some action here.
3. Cowboys can't close on offense: Go back to Foxborough with the Cowboys inside of the 10-yard line late in the 4th quarter in a 13-13 game. I saw an offense that went into a shell and settled for three points. That's not enough to beat Brady and it also shows me a coaching staff that doesn't have enough confidence in their QB. On third down, Dallas went with the shovel pass off of sprint action. I could see that play coming based on their alignment. With Miles Austin, Dez Bryant and Jason Witten, give the ball to Romo and let him go win a game for you. That's not good enough.
4. Give a game ball to Raheem Morris: The Bucs are a very young and inexperienced team. Last week? Rolled 48-3 by the 49ers, On Sunday, come back, force turnovers and run the ball vs. the first-place Saints. That's coaching right there to get a team through the film, start on a new game plan and prep for a team loaded with talent like New Orleans. This defense made the plays vs. Drew Brees and the Tampa offense found a way to run the ball without LaGarrette Blount. Earnest Graham steps in and produces a 100-yard game. I have a lot of respect for Morris and his team after that win.
5. Philly plays some defense: I completely understand that Rex Grossman played a poor brand of football in the loss at Fed Ex (and gave the Eagles multiple opportunities to make plays). However, look at the run game. That's where this Eagles' defense has struggled in their tackling and technique. On Sunday, Juan Castillo's defense held the 'Skins to 42-total yards rushing (with 14 coming from backup QB John Beck). A big step for a unit that has been under fire all week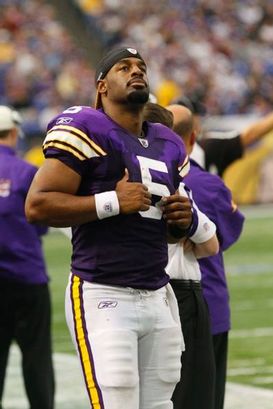 ICONTime to pull the plug on McNabb in Minnesota and hand the ball to Ponder?
6. Possible QB Change in Minnesota: It has to be discussed. This is a 1-5 football team that can't move the ball consistently on offense. When you have a first-round QB sitting on the bench, it is time to get him on the field, and Christian Ponder saw some playing time in relief of Donovan McNabb last night. I don't know if starting the rookie is going to translate into wins for the Vikings, but what are the other options here for Leslie Frazier? You drafted him to play—and now might be the time to do it. This Vikings' offense looked lost.
7. Campbell's injury: I like what Hue Jackson has going on out in Oakland. They are physical, play defense and will run the ball on anyone. But anytime you lose a No.1, there should be concern at the QB position. No question this offense runs through Darren McFadden, but who is the guy that will make the crucial throw for the Raiders moving forward? Campbell is now out for the season with a broken collarbone, and Oakland has to get solid QB play from Kyle Boller. The next man up after Boller? Rookie Terrelle Pryor. This is a tough blow to a good football team.
8. Too easy for Green Bay: Want one play to break down the Packers 24-3 win over the Rams. Backed up on their own 7-yard line, Green Bay runs a double-move to WR Jordy Nelson. As a DB, you have to play situational football. With the offense backed up, you will get the screen, draw, boot and double-move. St. Louis CB Al Harris sits the initial stem from Nelson, the safety is late to react and we are now talking about a 93-yard TD. Can't do that in the NFL, let alone vs. Rodgers and the Packers.
9. Niners' run game: Lost in the talk of the Schwartz-Harbaugh post-game event is Frank Gore. San Fran controlled the line of scrimmage and we aren't talking about exotic football here. The Niners ran the Power O, Lead, Counter OF, etc. Base install on the first day of training camp. I thought they beat up the Lions' front seven and Gore finished with 141-yards on the afternoon. That is big production vs. the talent Detroit has on their D-Line.
10. Martz gives Cutler a chance: I know Devin Hester is ridiculous in the return game (and Lovie's defense made some plays), but look at the adjustments the Bears made to their protection schemes. Seven (and even eight) man schemes, deep play action, shorter drops for the QB, the alignment of Forte to chip on the DE, etc. When that happens, we can see Martz's playbook open up. The deep dig, the 2-man vertical routes and H-Lo crossers. Those are the concepts that work the middle of the field and test the top of the defense. Something we didn't see in the loss to Detroit last Monday night.
Follow me on Twitter: MattBowen41