August 24, 2011 -
Matt Bowen
Packers no-huddle? That's a defensive nightmare
Game planning for Aaron Rodgers and the Packers offense is going to be a test for any defensive player in this league. There is legit talent at every skill position in Green Bay. Now, speed it up (and panic a little) when they go no-huddle.
According to Chris Jenkins of the Associated Press, Green Bay has gone to the no-huddle twice in the preseason with their first-team. The results: two TD drives of 70-plus yards. Production for the entire league to get a look at.
But why is the no-huddle absolute hell on a defense? Here are a couple of reasons that I experienced during my own career…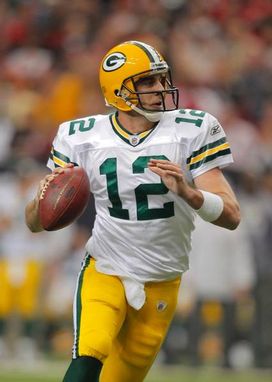 ICONRodgers and the Packers have produced results in the preseason with the no-huddle offense.
Adjustments: This is key when playing the Packers, because they can align players all over the field. Finley as the backside "X" receiver, Jennings in the slot, Grant removed from the core of the formation, etc. You will see defensive players scrambling before the snap to find their coverage.
Matching personnel: You don't have time to run your sub packages on the field or bring in an extra linebacker. Line up and play. And if you can't matchup on the outside, you are in trouble.
Blitz packages: Think of the Packers first opponent: the Saints. Defensive coordinator Gregg Williams loves to bring pressure off the edge. It isn't as easy as it looks to get the call in, line up and adjust to your blitz responsibilities vs. a no-huddle look.
Disguise: You want to show Cover 2 and then roll down into a zone blitz? That's fine when the offense walks up the line of scrimmage. But vs. the no-huddle, you can't mess around in the secondary. Get to your landmark—and often show the QB exactly what coverage you are playing.
Conditioning: The no-huddle is a killer on the conditioning of the defense, especially the D-Line. You often don't have enough time to get set, let alone get the recovery time between snaps.
The bottom line here is stress, because that is exactly what the no-huddle brings to the field. As Jenkins points out, this is now on tape and something defenses will have to prep for. Will it be a weekly feature in Packers game plan? We will find that out soon.
But when they do bring it onto the field, look from some panic from the defense.
Follow me on Twitter: MattBowen41