February 25, 2011 -
Matt Bowen
Packers, Steelers have set the bar high in Indy
INDIANAPOLIS—When you listen to coaches and general managers talk at the combine, you hear scripted (almost rehearsed) answers to questions about free agent priorities, rookie prospects and the impending NFL lockout.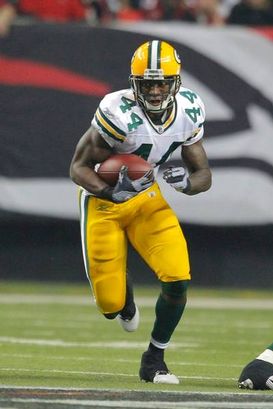 ICONRB James Starks is an example of the scouting process in Green Bay.
However, one thing is clear when it comes to the draft and the scouting process here in Indianapolis: the Packers and Steelers have set the bar high. Multiple times I have heard coaches talk about building their teams through the draft, citing Green Bay and Pittsburgh as examples.
It is natural to emulate the two Super Bowl teams in the NFL from the standpoint of the X's and O's of the game. Both players and coaches study the Super Bowl tape in the offseason. They copy (or steal) techniques, blitz looks, etc. Adjust your coverage schemes and future game plans based off of what you see from the top two clubs in the league.
But this also applies to the process of the combine and the draft. The rest of the NFL wants to build their rosters—and evaluate talent—in a similar fashion to what we see in Green Bay and Pittsburgh.
You hear names such as James Starks and Sam Shields of the Packers. Productive players during the Green Bay Super Bowl run that didn't sit at the top of draft boards at the combine. Talent that was studied and strategically placed on the roster. The mid-round prospects, players found late in the draft process and undrafted free agents—picked up after the final selection in April.
That compliments the top tier talent you take off the board in the first round that fits your style of play. Names like Clay Matthews, B.J Raji in Green Bay and Maurkice Pouncey in Pittsburgh.
I don't believe that there is a perfect way to draft or scout rookie prospects, and you will miss on players in this process. But when it comes to the Packers and Steelers, there isn't a better model right now for using the draft as a clear basis for winning.
And everyone is trying to follow their lead here in Indy.
Follow me on Twitter: MattBowen41