September 25, 2012 -
Matt Bowen
Packers-Seahawks: Three things to take from the game
The final call that handed the Seahawks the win Monday night over the Packers is an extremely hot discussion point today. That's understandable given the situation and what we all saw on that field. However, there is still some football to breakdown.
Here are three things I took from the Monday night game…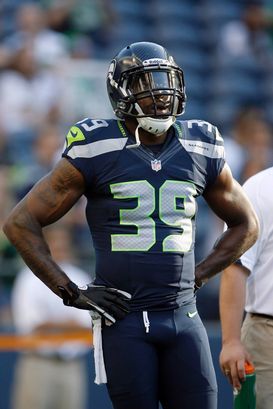 US PRESSWIRESeattle challnged Green Bay at the line of scrimmage with Brownwer and Sherman.
- Seattle can align in press-man outside of the numbers because CBs Brandon Browner and Richard Sherman win with technique at the line of scrimmage. They are with physical with the hands, mirror the release, stay on the hip and drive through the break to the up field shoulder. Fun to watch these two corners challenge a top tier unit from Green Bay and limit explosive plays. When you add in safeties Earl Thomas and Kam Chancellor it is easy to talk about this secondary as one of the best in the NFL.
- The Packers were smart to adjust the game plan in the second half and lean on their "Tank" personnel (1WR-2TE-2RB). Flip the script, use the 2-Back power runs with Cedric Benson and throw the short to intermediate route tree. The only question I have: why wait? We could all see the issues up front along the Green Bay O-Line vs. DEs Chris Clemons and Bruce Irvin in the first half. You can't execute your offense when Rodgers is taking consistent hits—no matter what you draw up on the chalkboard. Green Bay gave up eight sacks in the first half and only ran the ball three times.
- Quick breakdown of the first Russell Wilson TD pass to Golden Tate. This is tough on FS Charles Woodson from a technique perspective. Two vertical routes vs. a deep middle of the field defender. The Seahawks ran an inside post at Woodson and worked the double-move with Tate on the outside vs. Tramon Williams. In this situation, the FS is taught to "play two." Split the two routes, drive downhill on the inside post or use a "closed angle" technique (baseball turn) to whip back to the outside vertical. That's not easy. But that is exactly how you test the FS in Cover 1, Cover 3 or any single-high safety defense. Smart play call from the Seahawks on a night where they were very conservative with Wilson vs. a talneted Packers' defense.
Follow me on Twitter: @MattBowen41