November 12, 2012 -
Matt Bowen
Playbook: A.P. runs past the Lions
Click here for the entire Inside the Playbook series.
Adrian Peterson continues to amaze me as a football player after knee rehab—and Sunday was just another example vs. the Lions. The Vikings' RB finished with 171-yards (on 27 carries) and a TD in Minnesota's win over the Detroit.
Today, let's go back to A.P.'s 61-yard TD run on the "G-Lead" scheme and take a look at a couple of coaching points.
Lions vs. Vikings
Personnel: Tank (1WR-2TE-2RB)
Scheme: G-Lead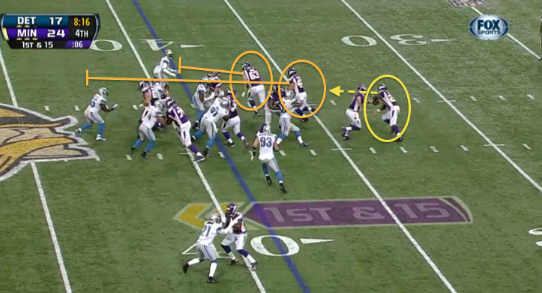 Same scheme I talked about in my Saints-Falcons breakdown on the goal line. In the "G Lead," the play side guard will pull and block the force with the FB leading up through the hole to the second level of the defense.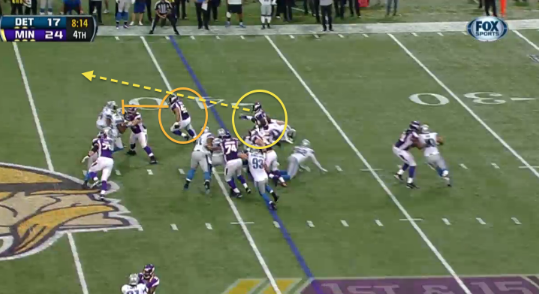 Set up the block. This doesn't look like much using a still shot of the play, but Peterson dips inside and allows his FB to seal the safety filling on the second level. Get the block, bounce to the outside and push the ball up the field.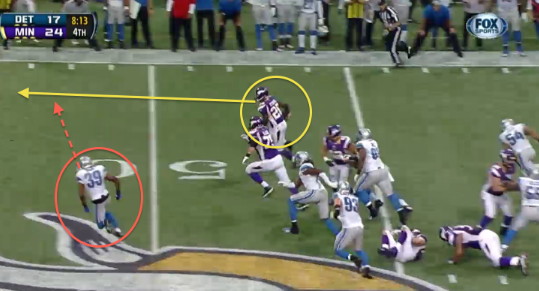 Are we looking at a poor angle from the FS here? No question. But that goes back to Peterson's straight line speed and burst in the open field. As a FS, you have to put yourself in a position to make a tackle when a run breaks to the second level.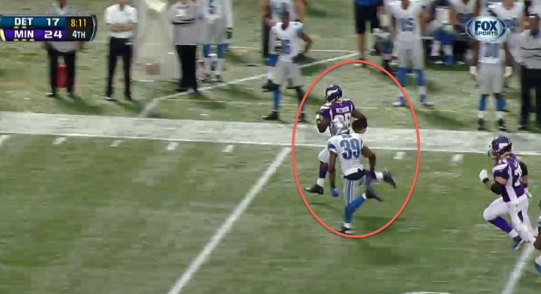 Quick view of Peterson out running the angle from the FS. A basic scheme that goes for six points. That's what you can get with A.P. Not bad for a RB that just tore up his knee last December.
Follow me on Twitter: @MattBowen41