November 27, 2012 -
Matt Bowen
'Playing for jobs?'
Every year in the NFL when the calendar flips past the Thanksgiving holiday, we start to hear about guys "playing for jobs" on teams that are far removed from the playoff discussion.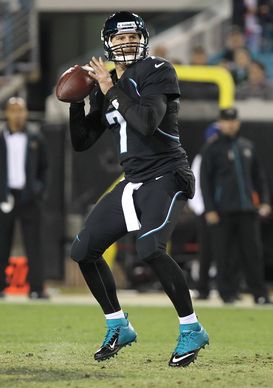 US PRESSWIRE Veterans on struggling teams will look to build their resumes over the last five weeks of the season.
It's a buzz phrase, something we can say when watching a game like the Panthers-Eagles matchup last night. Bad football on the national stage with two teams that could see coaching changes at the top and a revamped roster in 2013.
But what does "playing for jobs" actually mean from the perspective of the locker room?
Think of it this way: everyday is an interview.
If you are in Philly, Carolina, K.C, Cleveland, Oakland, Jacksonville, etc. there are five weeks left on the schedule. That's it. Five weeks until you can head back to your offseason home, relax and forget about an awful football season.
But until you go through the exit meetings with the team doctors and the coaching staff on the Monday morning after the final game, you better put something on tape that will keep you employed the following year.
"Autograph your performance" as one of my coaches used to say. Translation: everyone is watching.
That includes the team you currently play for or the 31 other clubs that will be looking to scoop up veteran talent in the offseason.
For the fans, these games are more about where their team is going to draft come April. I get it. All players do. And the empty seats in late December reflect that across the league for teams that are riding out the schedule.
But the players have to realize these games are valuable for NFL personnel departments that will write up scouting reports on veteran talent all winter before they look to replace you in the draft. Maybe you don't head into the offseason with a strong hold on a starting spot or maybe you even get cut in early March.
Stuff happens when you play for a team that goes under construction after a lousy year.
Hey, I've been there as a player looking for a new gig in early spring. And if you don't have the game tape to back it up, well, then you are in a tough spot. Forget your agent. He can't sell you to a GM or head coach unless you show the league something. That's the truth.
It's easy to say guys are "playing for jobs" over the next five weeks. But the way I see it, this is more about building a resume as a pro player. Finish and produce when the film is rolling. Because you never know how the offseason is going to play out.
Follow me on Twitter: @MattBowen41