November 11, 2010 -
Matt Bowen
Ravens-Falcons: 5 things to watch for
Let's check out five things that stand out heading into Thursday night's Ravens-Falcons matchup. Two 6-2 clubs that have a very similar style on offense…
1. The Short week: Playing on Thursday night in the NFL is a challenge for both coaches and players coming off a Sunday ball game. With only one real day of practice and install (Tuesday) expect to see game plans from both Atlanta and Baltimore that focus on their top schemes. You might have a chance to install one or two new packages, but with the limited time, don't expect many exotic looks.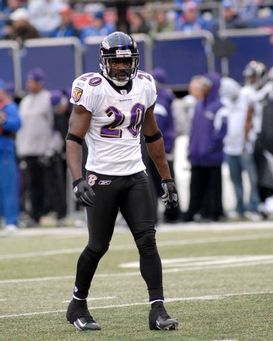 ICONRavens' safety Ed Reed has three INTs in his first two games back on the field.
2. Ed Reed: Three interceptions in two games. It is key for Falcons' QB Matt Ryan to know what routes he can and cannot throw to the middle of the field. The deep post, the skinny post and the deep 15-yard dig (square in) are easy routes for Reed to jump. Watch the Ravens' safety tonight: he plays with excellent patience and will sit on routes in the middle of the field. Interested to see if Ryan challenges him tonight—especially when the Ravens show pressure.
3. The Atlanta running game: For Baltimore, you have to get the Falcons into 3rd and medium to 3rd and long situations to use those overload pressure looks and zone blitz schemes. Can't get there unless you limit the 2-back running game of Michael Turner and Atlanta: the Power O, Counter OF, Lead Open and Lead Strong. You know what you are going to get from Mike Mularkey's offense when you step on the field.
4. Anquan Boldin: The Ravens' WR should be a matchup issue for the Atlanta secondary. Look for him to align in different spots throughout the night: bunch, stack, inside and outside of the numbers, etc. I don't see a defensive back that can consistently win against Boldin in any Cover 1 scheme (man-free coverage) playing outside leverage. Boldin is just too good at the line of scrimmage.
5. Gonzalez vs. Heap: Which TE produces more tonight? Even with WR Roddy White expected to start, Gonzalez should be a big part of the game plan. And, with Heap, we know what we are going to see when he is aligned s a receiver removed from the core of the formation: the slant and fade vs. an undersized safety or corner. However, the red zone production is key. Both TEs should be top targets inside of the 20-yard line.
Follow me on Twitter: MattBowen41