November 19, 2012 -
Matt Bowen
Reed's suspension creates more questions
Here's the problem with the suspension handed down by the NFL to Ravens safety Ed Reed today: it continues to put defensive players at a disadvantage. At least that's my perspective as a former player.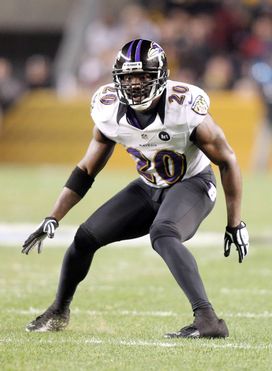 US PRESSWIREThe NFL suspended Ed Reed for one game after his hit on Emmanuel Sanders Sunday night vs. the Steelers.
Think about it. Defensive backs and linebackers don't stand a chance in today's game when it comes to player safety and helmet-to-helmet contact.
I look at Reed or Ryan Clark, Kam Chancellor, Dashon Goldson, etc. Defensive backs that are violent on contact. That's what they are paid to do. Separate the receiver from the ball.
However, the league itself has to understand just how fast this game really is. And it's only going to get faster.
Picture yourself in the deep half driving downhill on a post or a deep slant. That WR catching the ball? He is going to cringe on contact, duck his head and brace for a hit. Where does that leave the so-called "strike zone" for a DB?
What about a LB dropping to an underneath zone vs. a crossing route? Again, where is he supposed to set his pads (and headgear) when the ball carrier changes his angle at the last second?
You see where I am going here?
There is no question that tackling in this league is poor. Sometimes it is really poor. We don't see many DBs wrap up on contact, roll the hips, drive the legs and finish the ball carrier to the ground. That's a lost art.
But the solution has always been to take money out of player's pockets. Fine the player. And then fine him some more. Now, take away a game check.
Is that going to slow the game down? Prevent more violent hits? I guess that is the league's stance here to make an example out of Reed, but I still see rules that prevent defensive players from doing their jobs.
And that stinks.
Follow me on Twitter: @MattBowen41