March 18, 2011 -
Matt Bowen
Remember Vince Young?
Vince Young—in a way—has been forgotten.
While the NFP was in Boston shooting videos with Comcast Sports Net for the upcoming NFL draft, the quarterback position was a hot topic of discussion. Multiple teams—Arizona, San Francisco, Tennessee, Washington, Minnesota—need a legitimate upgrade either through the draft or (hopeful) free agency once a new CBA is put on the table.
Names are thrown out, starting with rookies. Cam Newton and Blaine Gabbert. Spread system QBs that need coaching, development and game experience in an NFL offense. Plus, the second tier of talent with Ryan Mallett, Christian Ponder, Jake Locker, etc.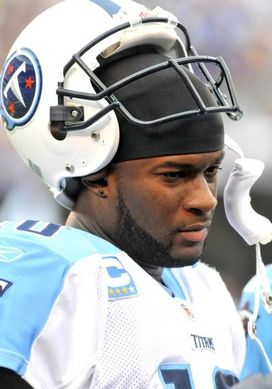 ICONVince Young will have to compete for work when he finds a new home.
Next up, veteran players. Make a trade for the Eagles' Kevin Kolb or a possible move for the Bengals' Carson Palmer (depending how that situation plays out in Cincy). Even signing a free agent, such as Marc Bulger, is brought up as a quick solution to the QB hungry teams at the top end of the first round.
However, in that discussion, not once did Vince Young's name come up, and I am starting to wonder what the future holds for the soon to be former Titans' QB after his expected released.
From the scouts and coaches I talk to in the NFL, he isn't looked at an as option, an upgrade in the current landscape of the QB position in the league. There are questions that surround his game, starting with leadership skills. Can you see him as the leader of your locker room, your huddle? How will he handle adversity on—and off—the field? Can he take hard coaching? Realistic questions after the situations we saw down in Tennessee.
Plus, there are general concerns about his game on the field. Some in the league see a QB that has taken steps backwards in terms of the position. Footwork, mechanics, etc. Areas that haven't improved. And anytime you hear the words "worth ethic" with an NFL QB in a negative manner, you start to wonder who is going to take a chance on this guy.
There is talent there—real talent—with Young. Does it need to be more consistent? Without question. Turn on the tape and you can see that. Moments where Young looks the part of a true No.1 QB and other situations where he looks average in the pocket. However, put yourself in the shoes of an NFL general manager or head coach and decide whether or not he fits with your club.
My take? Young intrigues me if I am running a team. However, I want to see him compete in my training camp daily. Come to work to battle for a job and show some leadership in the huddle. No promises, no guarantees and no security net of a top ten pick in the draft. That is gone with Young.
I expect V.Y.'s name to resurface once we can move forward with a new CBA. But just like the discussion we had in Boston, it won't be at the top of the list. As I see it, Young is a player that you can pick up to compete, but nothing more at this stage. Plenty of work still to be done before we can look at him as an upgrade.
Follow me on Twitter: MattBowen41