September 01, 2010 -
Matt Bowen
Secondary concerns?
In New Orleans, New England and Minnesota there is some concern right now over the health and ability of the secondary. Let's take a look at all three…
New Orleans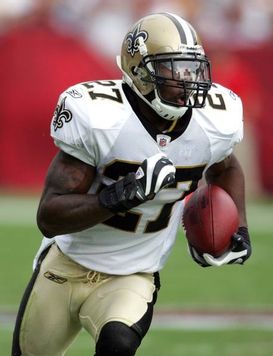 ICONThe Saints' Malcolm Jenkins.
To play in Gregg Williams' system for the Saints, the free safety has to have a major impact. I have discussed Williams' complex scheme before, played in it during my career in Washington and know just how important it is to have a playmaker in the middle of the field. For us—back in D.C.—that was Sean Taylor. In New Orleans, it is Darren Sharper. But, with the talk around the league right now about Sharper's knee and his availability early in the season, second-year man Malcolm Jenkins is the player we are likely to see at FS. From what I hear in New Orleans, Jenkins has great instincts and the range to play in this system, but his learning curve will develop through the experiences he sees on the field. Williams will put him in position to make plays on the ball, but can he have an immediate impact? A big, and demanding, position to fill in this system with Sharper still out.
Minnesota
Rookie CB Chris Cook is on the shelf for now with a knee injury, according to reports from the Minneapolis Star Tribune, and when we start to look at the Vikings' depth at CB, there should be some concern. Cook is long, can jam and set the edge in the Vikings Tampa 2 scheme and was expected to start opposite Antoine Winfield. From what I hear, there are questions now within the orginization about the trade last week that sent CB Benny Sapp down to Miami for WR Greg Camarillo—leaving this secondary without that valuable experience. Defensive coordinator Leslie Frazier is sold that his front four can get to the QB and allow this secondary to play Cover 2 and man coverage in the backend—because the ball will come out quickly. Lito Sheppard or Asher Allen will have to step into that starting role. A little thin right now up in Minnesota.
New England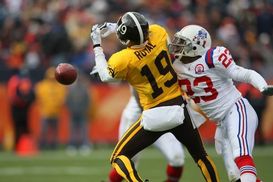 ICONThe Patriots' young talent at CB will be tested with Bodden now out for the year.
Last night, reports surfaced that Patriots' starting CB Leigh Bodden would spend the entire season on IR</a>. Tough to lose a starting CB the week before the regular season starts, but New England is left with second-year player Darius Butler and rookie Devin McCourty. Anytime you start young talent outside of the numbers on both sides of the field, opposing offenses will target them. Double moves, bunch looks, etc. Try and create confusion and gain an advantage. Talking to NFL scouts, McCourty has good speed, but not elite speed when he has to turn his hips and run. However, he can press, is comfortable in his drop and has above average ball skills. The Pats will still use multiple looks on defense and challenge their corners to play man coverage and close on the football. Interesting to see how this arrangement works out in New England with veteran secondary talent gone for the season.
Follow me on Twitter: MattBowen41
Click here to purchase the Total Access Pass/ Fantasy Draft Guide from the NFP.