November 06, 2011 -
Matt Bowen
Should there be concern with the Packers' defense?
A quick thought here on the Packers defense after the 45-38 win over the Chargers in San Diego to move to 8-0 on the season…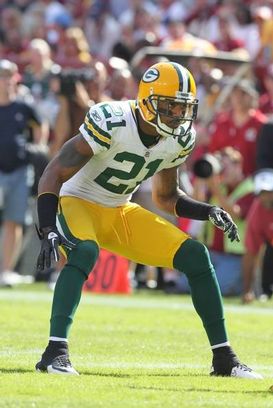 ICONWoodson and the Packers' defense will make big plays, but can they consistently come up with crucial stops?
- I will get into Rodgers and the offense in my final Sunday game notes. Plenty to look at there (and learn from) when we talk route concepts and red zone football. The level the Packers' QB is playing at right now is almost unreal when you break it down.
- Defensive concerns? I get it. This unit gave up 38 points, 460-total yards, couldn't contain WR Vincent Jackson, and more importantly, didn't close the door in the 4th quarter with a lead. This defense has to come up with stops—big stops. Think third downs, in the red zone, two-minute situation, etc. That's where a top level defense earns their money. Easy to overlook in the middle of the season, but it will show up in January.
- The turnovers. This is an interesting discussion, because big plays can cover up some weaknesses. The reason I love to watch this secondary play football is because they attack the ball. Take the Tramon Williams INT for a TD. That is a product of understanding route concepts, WR splits and trusting your ability. With the Packers sending pressure, Williams broke on the out route before Rivers even let go of the ball. And don't forget to throw in Peprah's two INTs (with one being returned for a score). The question, however, is what you want from a defense: big plays or consistent stops?
- Pressure. Where is it going to come from? You don't want to see Dom Capers having to consistently send his secondary on blitz packages. The ideal game plan is a mix of pressure and coverage. Plus, when you want to drop seven, you have to get some push up front. This has to improve.
- I know it is only the midway point of the season for the Packers, but this club reminds me of my rookie year in St. Louis with the Rams. An offense that could score on anyone with Warner, Faulk, Bruce, Holt, etc. and a defense that survived shootouts. Find a way to win, make one big stop and let the offense cover up the real issue. Started out hot at 6-0 and faded when we couldn't win close games late in the season or in the playoffs.
Are we at that point yet in Green Bay? I don't think so, because this defense can make enough corrections due to the talent they have. However, don't sweep this under the rug just yet and assume Rodgers can win every game by himself. That's tough to do.
Follow me on Twitter: @MattBowen41