August 01, 2011 -
Matt Bowen
So long, Randy
Randy Moss used to scare the hell out of me as safety in the NFL. Didn't matter what uniform he had on, the game situation or who the QB was under center.
If he got a free release at the line of scrimmage when you were playing the deep half in Cover 2? Time for the heartbeat to rise because you knew he could put his hand up and run right past you. Play deep and hope the QB doesn't want to target your side of the field.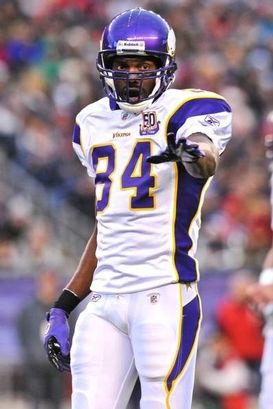 ICONRandy Moss will take 153 career TDs with him into retirement.
It looked easy—almost effortless—on tape with that long stride and acceleration once the ball was in the air.
Am I surprised he retired? Of course, because I still believe he has a role on an NFL roster this season. Maybe he isn't an every down player in this league anymore (and we know he can be a major distraction), but when talking about the biggest game changers on the field, there is still something there that would draw my interest as an NFL GM or head coach.
And I would at least entertain that idea when looking at the WR position on my roster.
I had discussions this week that centered on Moss. Where is he? Why haven't we seen his name? We watched players like Roy Williams going to Chicago and Plaxico Burress signing in New York. The market for WRs is still in play, and I do think we would have seen his name come across the wire sometime this week.
For now, we wonder if this is the "true end" to his career—because players go down every August during camp. His agent could get some phone calls as the regular season approaches.
But when I think of Randy Moss and his career, I always go back to how he changed, altered and impacted defensive game plans across the league. You needed safety help over the top, and when he wanted to run past any secondary in the NFL.
Yeah, at one point, he was that good. And he has 153 career TDs to back it up.
Follow me on Twitter: MattBowen41