May 11, 2012 -
Matt Bowen
Some advice for rookies: get in your playbook
Know your assignments. That's the one piece of advice I would give every rookie this offseason as they go through mini-camps and prep for OTAs.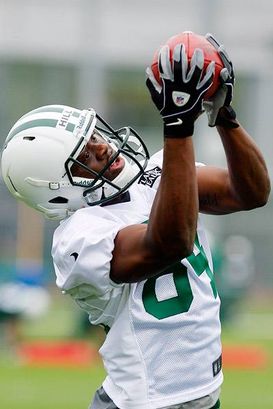 For Stephen Hill and the rest of the rookie class, the playbook has to be a priority this offseason.
Your technique? It probably needs a lot of work. The coaching staff is going to break you down and build you back up. Part of the process as a rookie. That will come with time on the field.
But if you can't line up and make simple adjustments, well, then you won't play. It's that simple in the pro game.
This afternoon I am going to watch the Bears rookies go through mini-camp practice here in Chicago. Shea McClellin, Alshon Jeffery and the rest of the draft class (along with undrafted free agents) on the field for the first time as pros.
And what I will initially look for is their ability to pick up the schemes.
Sure, I will check out the South Carolina WR running routes, McClellin's first step off the ball and safety Brandon Hardin playing Cover 2—driving on routes in the deep half. That's football. You want to see where they are from a developmental perspective.
But I'm really curious to find out who can pick up the scheme after they are rushed though a quick install meeting before they hit the field. That's tough.
The speed of practice increases in the NFL, as does the learning process. And the coaching staff wants to see if these rookies can pick up the Xs and Os of the game, make the proper pre-snap adjustments and go play ball. It is a challenging transition. A topic I discussed in a column this week for the Chicago Tribune.
As I said above, the technique will be coached hard. That's why staff is on the field and in the meeting rooms. You make corrections as a pro and improve your skill set in the spring and summer.
However, it starts with the playbook. You can't make plays if you are thinking too much on the field or worried about your initial alignment. A simple pre-snap adjustment can't impact how you approach the game. Understand shifts and motions from a defensive perspective or know the proper depth for certain route schemes on the offensive side of the ball.
This is a job now. Make the playbook a priority, ask questions during meetings and learn from the (multiple) mistakes you make on the field. The coaches won't expect you to be perfect the first time out, but show them you can pick up the scheme.
Because they won't slow down for you in the NFL.
Follow me on Twitter: @MattBowen41