August 10, 2011 -
Matt Bowen
Some concern in Indy?
There has to be some concern right now from Colts head coach Jim Caldwell with Peyton Manning. That's going to happen when your No.1 QB has yet to take snap at practice and could miss the entire training camp in Indy.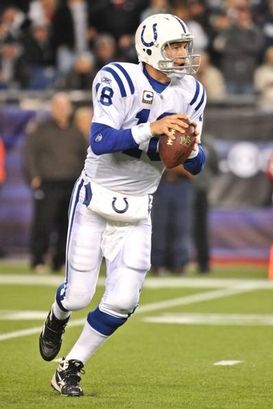 ICONManning has yet to practice and could miss the entire training camp in Indy .
I don't believe you can spin this into a positive. And I say that knowing Manning is the top player at the position in the NFL.
I'm not going to question that or the rehab process the QB is going though after surgery to repair a bulging disk in his neck. Dealing with injuries later in your career is a part of being a pro at this level.
But when the No.1 isn't on the practice field, or taking reps in the preseason, we have to wonder how productive Manning will be in September—no matter how high the talent level is for the Colts' QB.
That's football in the NFL and for all of the talk that has centered on training camp after the lockout; the practice field is vital to preparing for the regular season. Every position (including QB) has to work technique, footwork and push through those days when your legs just won't cooperate.
Plus, QBs need to throw—a lot. They need to see the Flat-7 combo vs. Cover 2 consistently, work vs. the No.1 defense during blitz pickup and throw the ball in red zone 7-on-7 drills.
All part of the regular season prep that exists in the NFL. Different for exerienced vets compared with rookies that are on the shelf, but still valuable time lost.
At this stage of his career, there is some speculation that camp isn't necessary to a player such as Manning, but I don't see it that way. Because when Tom Brady, Aaron Rodgers and Drew Brees are on the field, they are working for a reason.
Maybe Manning comes out throwing TDs and looking like a player that hasn't missed a day of camp when the Colts kickoff for real in the regular season. But that is all based on the idea that his talent will overcome the lack of time he spent on the practice field.
And that would worry me as a head coach.
Follow me on Twitter: MattBowen41