March 13, 2012 -
Matt Bowen
Spending on WRs? That's the right call for Redskins
This past Friday night, the Redskins made some real noise by trading away three first round picks (along with a second) to move up four sports in the draft. A prime position to now draft QB Robert Griffin III.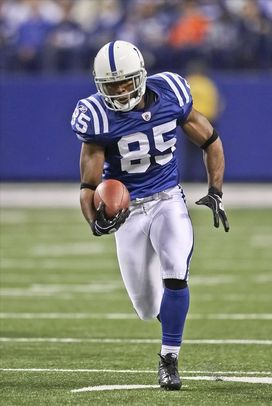 ICONThe Redskins added WRs Pierre Garcon and Josh Morgan today.
The next step? Add some wide receivers to aid in the development of the young QB. And that's what we saw today with Washington signing Pierre Garcon, Josh Morgan and also possibly targeting Eddie Royal.
New options in the passing game for Griffin to work with this season as he makes the transition to the pro game. Essential for a rookie coming into the league.
I can agree that the Redskins overpaid to move up the No.2 spot in the draft and the reported $21.5 million in guarantees for Garcon is a number I didn't expect to see. That's big money for a receiver that isn't considered a down the field threat.
However, look at what Dan Snyder and Mike Shanahan are doing here. They are making a commitment to build with young talent at positions of need on the offensive side of the ball. And in that case, you do whatever it takes to get the personnel you need to win.
The 'Skins have been aggressive in the past with free agency. But I don't see the same drill here. These aren't players at the end of their careers thrown together in the hopes of winning games in the NFC East.
There is no question Griffin is a unique talent at QB, but we should expect him to struggle at times as a rookie. And that's why you add players around him through free agency to develop his skill set in the NFL. Give him some targets and let him go to work.
Follow me on Twitter: @MattBowen41