October 13, 2010 -
Matt Bowen
The impact of Finley's injury
Let's take some time to talk about the possible season ending knee injury to Packers' TE Jermichael Finley, which was reported by the NFP's Brad Biggs this morning. But, instead of disuccsing Aaron Rodgers, Mike McCarthy and the Green Bay offense, we need to look at it from the perspective of opposing defenses. That is where the real impact lies in my opinion.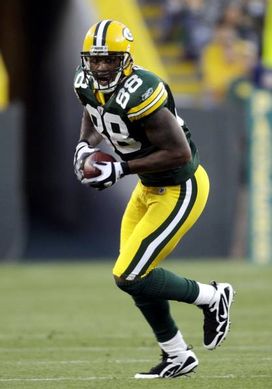 ICONPackers' TE Jermichael Finley might be done for the year.
Every Wednesday, during the first game plan install of the week, defensive coordinators will discuss personnel. Quarterbacks, receivers, running backs, the O-line. Where is the ball going? Formations. Alignments. Players who are used in pre-snap motion. Field position, etc.
You get all of that—and then you talk about matchups.
Finely was the biggest matchup problem on that Packers' roster for opposing defenses. I will argue that all day. When you look at this offense, there is no real way to find that ideal matchup for a TE that can run with vertical speed and use his physical size against a corner or a safety. Doesn't matter if you use a nickel corner, a strong safety or a outside linebacker who can run. If I am calling the coverage for the defense, I don't like that matchup at all. That is the bottom line for me—how it impacts defenses and their overall game plan.
A TE that can consistently beat the Tampa 2 schemes of Chicago and Minnesota. And, let's not forget about the red zone. The 7 route (flag), the option, the skinny post against 2-Man that we saw against Detroit. Those are routes that favor a TE who has athletic ability.
I try to compare it to what I experienced as a player. For example, the times I played on defenses that went up against Tony Gonzalez. I don't want to say that panic broke out in the meeting room when we talked schemes and matchups, but there was a level of discomfort knowing that the TE was going to be a big factor. More to prepare for.
We talked about the Packers' injuries last week. You can work through them—and you have to work through them as a pro player. Clay Matthews? Down for a couple of weeks with a hamstring. Those things happen. But, when you lose a dynamic weapon like Finley for a season, the defense sleeps a little better on Saturday nights in the hotel knowing that he won't be in uniform on game day.
Follow me on Twitter: MattBowen41
Want to work in the NFL? Click here to register for the NFP's "Chalk Talk" seminar in Chicago on October 22nd.