October 26, 2011 -
Matt Bowen
The one matchup I want to see on Sunday
Every Wednesday, I put the previous NFL weekend to bed and start looking ahead to the Sunday schedule. Matchups, some Xs and Os and personnel I want to check out at early in the week.
And the one matchup I want to see (and hope to get) on Sunday night is CB Nnamdi Asomugha vs. WR Dez Bryant. NFC East football with the Cowboys at Eagles in primetime. Here's what I am looking for…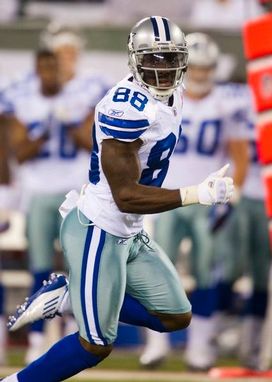 ICONWe could see some good football inside the red zone if Asomugha and Bryant get to matchup on Sunday night.
Press-man matchups: I know the Eagles will play some Cover 4 (quarters) and Cover 2, but I want to see Asomugha play press vs. Bryant. This is where we can study technique: hands, footwork, balance, etc. Plus, it also is going to show us which player is going to bring a physical brand of football to the stadium.
3rd down situations: The money down in the NFL as a WR or DB. Third and short in the 3-step game (slant, smash, option), third and medium in the intermediate route tree (curl, dig, comeback) and third and long when the offense has to move the sticks (think post, deep 15-yard dig, etc). Have to show up and make the plays in crucial game situations.
In the high red zone (15 to 25 yard line), the double-move can come into play (sluggo, hitch and go), but I'm more focused on the slant and the fade inside of the 10-yard line (and don't forget about the back-shoulder fade). Two routes in every NFL playbook when you want to test a defense outside of the numbers—and you know they are coming.
The vertical game: When will see the deep ball? Think field position here (in between the 40's) or after a "sudden change" (turnover). Look for the straight 9-route (fade) or a multiple breaking concept at the top of the stem (corner-post) to create some separation down the field.
Blitz-man: DB sitting in an off-man position (inside leverage), playing with a "flat-foot read" (no backpedal through the 3-step) and driving downhill on the slant or the hot read. Pressure vs. Romo can lead to production if your DBs can take away the sight adjust routes with their alignment and technique. I want to watch Asomugha and Bryant fight for the ball in blitz situations.
The question now is do we see Asomugha and Bryant matched throughout the game Sunday night? That's my game plan if I am making the calls for the Eagles' defense. Challenge Bryant and limit his production.
Follow me on Twitter: @MattBowen41