April 06, 2012 -
Matt Bowen
The Wonderlic exam: a player's perspective
The way I see it, the real issue with the Wonderlic exam is simple: its not a high priority when players are focused on running a 40-yard dash in front of pro scouts at the NFL combine.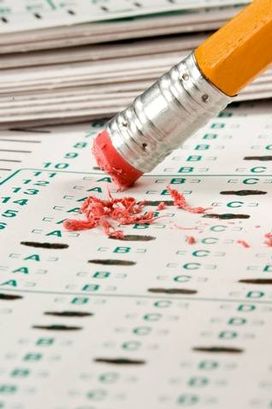 I didn't view the Wonderlic test as a top priority when I went to the NFL combine back in 2000.
As a rookie prospect, you come to Indianapolis with goals. Maybe its that 40 time, a number you want to reach in the bench press or a certain weight you just have to hit when you are up on the stage half naked for scouts to stare at.
When I went to the combine back in 2000, my goals were basic: post a solid 40, weigh-in at over 200 pounds and try not to get exposed as a lanky safety with abnormally stiff hips (and poor hands) in the position drills.
The Wonderlic? The test you take before you get on the field to workout? That was secondary. Part of the process, but not a test that I stressed about in the days leading up the combine.
And the atmosphere inside of the testing room played a role in that. It didn't have the feel or pressure of a final exam in college or even high school. There were jokes—some laughter here and there—plus a general lack of real focus.
The person administering that test might as well of been a substitute teacher assigned to a homeroom class at the end of the school year.
My plan: get through all of the English/verbal questions and then come back to the math problems. Anything that required me to sketch out an answer (or do long division) during that 12-minute period?
Forget about it. Move on to the next question.
But I can tell you after taking the test myself, it has nothing to do with your ability to plant and drive on the ball, run a 9 route, tackle in the open field, throw a deep comeback, block speed off the edge or to judge your intelligence as a football player.
And from my perspective, running a 40-yard dash with NFL coaches in the stands carried much more weight in the draft process than a score on the Wonderlic.
Follow me on Twitter: @MattBowen41