September 25, 2011 -
Matt Bowen
Time to jump on the Lions' bandwagon?
Let's talk Detroit Lions football after his ball club came back from a 20-0 deficit at the half to beat Minnesota on the road today. Not a perfect team we are looking at, because Detroit does have to correct some issues on the edges of the offensive line and run the ball with much better production.
But they are off to a 3-0 start and I like what I saw today coming back to win this game.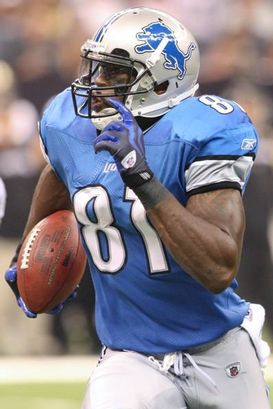 ICONThere isn't a game plan to top Calvin Johnson when the Lions need an explosive play.
- Explosive plays. That's what you get from Matthew Stafford and this offense. I will get to Calvin Johnson, but don't forget about Jahvid Best in the screen game, the TE position and rookie Titus Young (who showed he can beat press coverage vs. the Vikings). Stafford has multiple options in the passing game.
- Someone needs to give me a game plan designed to take away Johnson—especially inside the red zone. Maybe play some Cover 2 and use a "cloud" corner to get a jam, re-route his release and then drop him to the safety. However, when he can get a free release and work against a CB, there isn't a coaching technique to play the ball at the highest point when Johnson can take it away from the defender. I'm not going to say he is Randy Moss, but in terms of play making ability, I haven't seen a WR that can physically dominate like Johnson for a while.
-The defensive front. Detroit did show some pressure, but they can go to work with their front four, collapse the pocket and force the QB to step up into Ndamukong Suh and the of the interior of the D-Line. That's a weapon to have, because it allows you to play coverage on third downs.
- Not easy to come back from down 20 at the half. I can see that the Vikings have issues, but the Lions played a much better brand of football in the second half—and the Metrodome isn't an easy place to play. Divisional game on the road. Big win for this ball club.
Check back to the NFP tonight for my Bears-Packers game notes...
Follow me on Twitter: MattBowen41