November 15, 2012 -
Matt Bowen
TNF: Keep an eye on Bills' Chandler vs. Dolphins
Click here for the entire Inside the Playbook series.
Looking ahead to tonight's Dolphins-Bills matchup in Orchard Park, let's talk about the impact of the TE position in Buffalo's offense. Think inside breaking routes (seam, post, dig) with the Bills' Scott Chandler vs. the Dolphins' secondary. Using the All-22 tape from last week's Bills-Patriots game, here are two examples of how QB Ryan Fitzpatrick can target the TE inside of the numbers on the seam route.
1. Seam (Play Pass) vs. Cover 3: Ace personnel (2WR-2TE-1RB)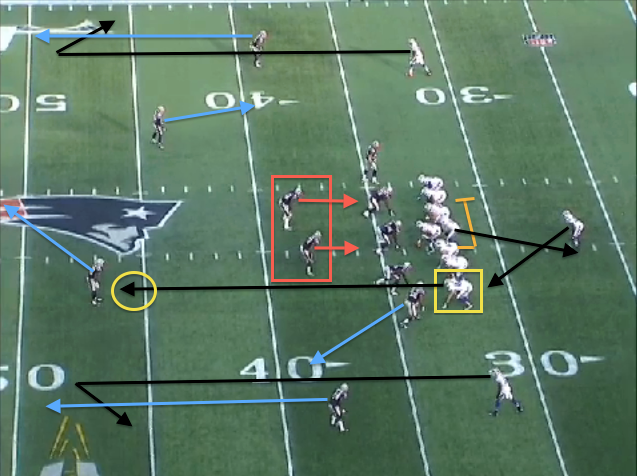 The Bills will sell the run action to the closed (strong) side of the formation with counter protection (pull offensive guard) to set some bait for the defense. From an offensive perspective, the Bills want to force the second level defenders (LBs) to step to the line of scrimmage and target Chandler on the inside seam vs. Cover 3 (3-deep, 4-under).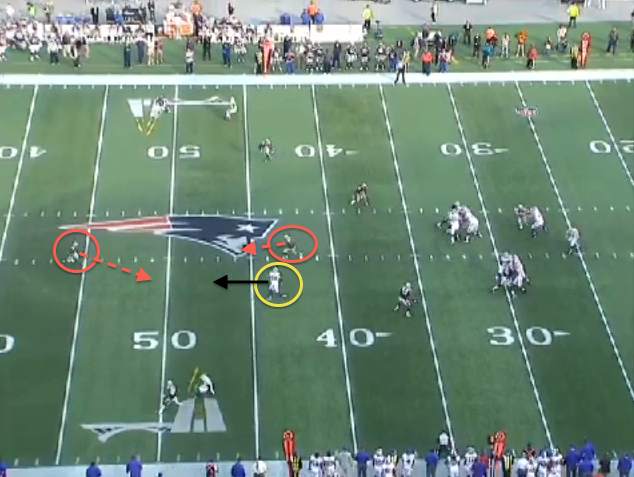 With the free safety in the deep middle of the field and the "middle hook" defender underneath, Chandler can stem his route between the hash and the numbers. That's an easy target and a quick read for Fitzpatrick. Get the ball out and pick up positive yardage.
2. Seam/Skinny Post vs. 2-Man: Posse personnel (3WR-1TE-1RB)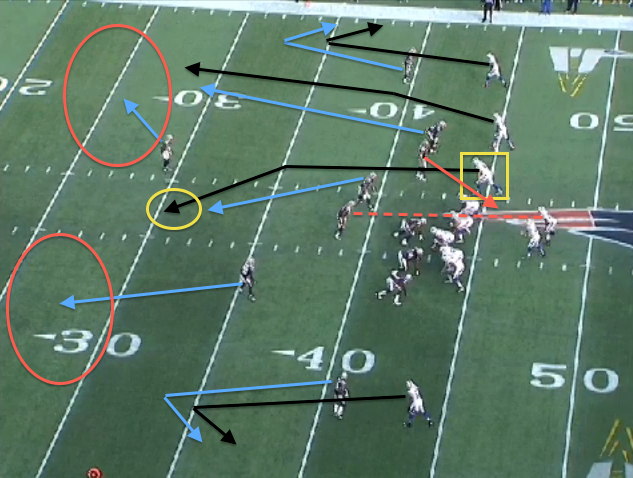 A 3x1 alignment from the Bills with No.2 and No.3 (Chandler) on the inside seam routes vs. 2-Man (2-deep, man-under). The Patriots underneath defenders will play low and to the inside hip (base 2-Man technique) with safety help over the top. Chandler stems his route vertically up the field, establishes position and breaks to the middle of the field where he can stack on top of the LB in coverage.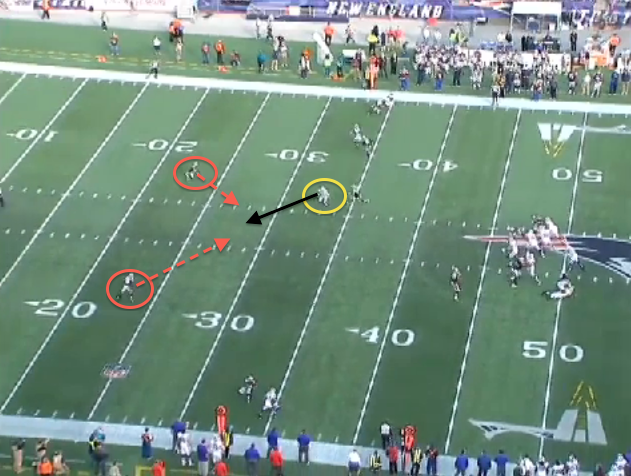 With the Bills running No.2 up the seam to occupy the SS, Chandler can work back inside of the numbers and make the catch in front of the two deep half safeties.
- This is only a small sample from one ball game. However, there will be opportunities tonight for the Bills to test the middle of the field and use the TE position to put some stress on the Dolphins secondary.
Follow me on Twitter: @MattBowen41