October 25, 2011 -
Matt Bowen
T.O. will continue to play the waiting game after workout
Don't be surprised that Terrell Owens worked out for the media today without a single NFL team is attendance. This wasn't a true workout—or test—to see where the WR is at coming off of knee surgery.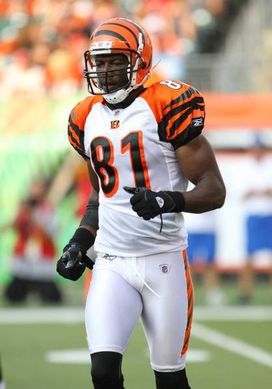 ICONOwens went through a private workout today, but until an NFL team brings him in we won't know the true interest level.
Instead, we saw a show put on by his agent, Drew Rosenhaus, to generate interest in his client. Understandable with Owens coming off ACL surgery. Give him a platform to showcase his skill set.
As I wrote last week, I would have no problem giving T.O. a look if I had a need at the WR position on my roster. However, it would be a true workout at the facility.
Fly him in and get him out on the field to test the knee and his overall conditioning level in front of scouts, coaches, etc. Run him hard and try to simulate some stress on his knee and see how he responds.
Until that happens, Owens is just another free agent WR looking for an opportunity. Today's workout isn't going to change that.
And until he gets a call from an NFL club showing real interest—and scheduling a workout—Owens has to play the waiting game.
Follow me on Twitter: MattBowen41