July 27, 2010 -
Matt Bowen
Training camp 2010: ranking the top teams
I'm not big on predictions before camp starts. Too much to find out throughout the month of August before we can begin to lay out the post-season lineup and the matchup we will see in Dallas at the Super Bowl. But, I still have a list of clubs I am looking at heading into practice. Ten teams that I view as players in the 2010 season. Let's check them out…
1. Indianapolis Colts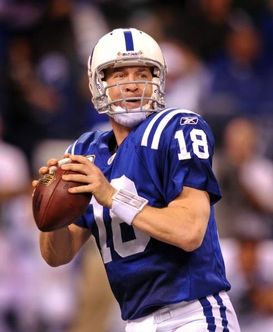 ICONIndy's Peyton Manning.
Maybe too easy to put the Colts in the No. 1 slot, but when we actually look at their personnel on both sides of the ball—and how they game plan—they are primed for another run. The way Peyton Manning runs his one-back system on offense paired with speed and athletic ability of their Tampa 2 defense still sells. My top club heading into the preseason.
2. Green Bay Packers
Time start talking about QB Aaron Rodgers as an "elite player" in this league. Playmakers at every skill position on offense, and a defense that has had an entire offseason to self-scout what they need to correct in the second year of Dom Capers' pressure system. Lots of talent for the Pack.
3. Dallas Cowboys
Dallas is loaded when we break down their roster on both sides of the ball, but it is their depth at running back that enables them to make a run late in the season. Felix Jones, Marion Barber and Tashard Choice give the Cowboys fresh legs in November and December. Add that to a defense that has the best front-seven in football.
4. Miami Dolphins
I am high on the Dolphins because they will evolve as an offense in 2010. Expect QB Chad Henne to be better with the football and expect him to make plays in scoring opportunities. Plus, WR Brandon Marshall changes the way defenses will prepare for Miami. Best running game in the AFC and a defense that has young talent. My pick to surprise this season.
5. New Orleans Saints
The Saints will score points on offense and they will still push the envelope from a scheme perspective with Drew Brees and Sean Payton. On defense, expect the same pressure scheme from Gregg Williams, but keep an eye on FS Darren Sharper. His health is key—as the FS needs to create turnovers for this unit to have the same success as we saw in '09.
6. Minnesota Vikings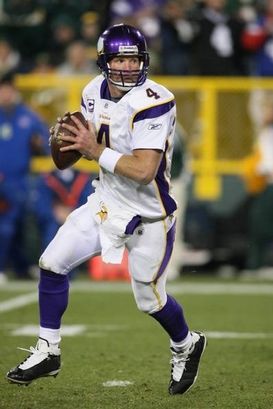 ICONFavre is still the player to watch in Minnesota.
Hard not to talk about Brett Favre when we discuss the Vikings. We should expect him back at some point next month, but is the production still there? Favre was the reason we saw the quick development from WRs Sidney Rice and Percy Harvin, and his numbers put him in the MVP talk last year. The defense and Adrian Peterson will allow them to compete every Sunday, but Favre needs to play at a high level if we are going to talk Super Bowl for the Vikes.
7. Baltimore Ravens
Thought the Anquan Boldin trade was the biggest move made this offseason. More options, more creativity and more chances to spread the field. Multiple opportunities for QB Joe Flacco and the same running game that can wear down opponents. The big issue in Baltimore? Ed Reed's injury. That defense will take a hit without him on the field—no matter who steps in.
8. New England Patriots
Still tough because of Tom Brady, and still hard to prepare for because they use so many different personnel groupings on both sides of the ball. Game plan nightmare whenever the Pats are on the schedule. Randy Moss is still the No.1 deep threat in the league, and Julian Edelman showed he can produce in this offense. The secondary is a question mark from my point of view--and will be tested--but this defense is good enough to get to the playoffs.
9. Cincinnati Bengals
With or without T.O., this offense will win games because they can run the football. QB Carson Palmer has some more weapons to work with, but let's not forget about Mike Zimmer's defense. The most underrated unit in the NFL gets DE Antwan Odom back and has two top-level corners in Leon Hall and Johnathan Joseph. This team should make a run at Baltimore.
10. New York Giants
Can the Giants play defense in 2010? That is the question for New York, because the overall talent is there. With new defensive coordinator Perry Fewell, this unit will play faster on tape and should be able to play coverage with a front-four rush that can get to the QB. Eli Manning and the offense will do enough to win, but Fewell's defense makes them a contender. I see value in Big Blue this season.
Ready for fantasy football? Click here to purchase the Total Access Pass/ Draft Guide from the NFP.
Follow me on Twitter: MattBowen41