August 01, 2012 -
Matt Bowen
Training camp: developing the 'Nickel' corner
Click here for the entire Inside the Playbook series.
Click here for my camp guide to grading DBs.
Throughout camp I have been looking at different aspects of the game: DB vs. WR one-on-ones, padded practices, rookies, etc. All part of the process of building a team and evaluating an NFL roster in practice. Today, let's talk about developing the Nickel corner—a position that is vital to winning vs. pro offenses.
Here are five things you need to get consistently from your Nickel corner…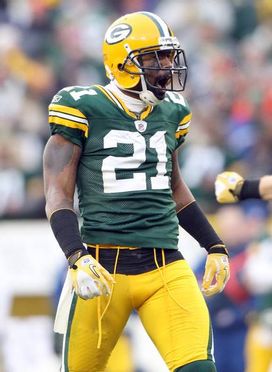 Charles Woodson has the skill set you need to produce at the Nickel corner position.
1. Tackling: I talked about tackling drills during training camp this past weekend because it is still the No.1 defensive technique in football. And you need a Nickel that will hit, wrap up in the run game and limit yards after the catch. Think of the one-back runs from Posse personnel (3WR-1TE-1RB) or the quick inside option route (or Hi-Lo concept). You must tackle to play inside at the Nickel position.
2. Blitz technique: It doesn't matter if we are breaking down Rex Ryan's multiple schemes with the Jets or Lovie Smith's Tampa 2 defense. As a Nickel, you will be involved in the blitz front (both zone and man concepts). Blitzing is a technique. No different than learning the base skills in off-man, there are keys to winning on the edge, defeating a back in protection or setting up the OT.
3. Defending the two-way go: As a Nickel, you have to show the ability to win vs. a "two-way go." Think of a slot receiver that can release inside or outside and work off your leverage. I played with plenty of CBs that couldn't make the move inside because of this exact reason. You need great footwork, the ability to maintain leverage, press-coverage skills, etc. Tough job.
4. Ball skills: The Nickel will be in a position to make plays on the ball. Look at Cover 2, Cover 3, playing the seam-flat in zone-blitz concept or driving to the ball in the 3-step game. You want a playmaker inside that can finish and create turnovers—because there will be opportunities.
5. Special teams ability: The majority of Nickel corners can be considered "starters" because of the amount of time defenses put their sub packages on the field. However, if this is your No.3 CB, they must play a role on special teams. At the gunner position, covering kickoffs, playing the "jammer' on punt return and blocking on the front line on kickoff return. They need to be productive contributors on all four core kicking units.
Follow me on Twitter: @MattBowen41