July 27, 2011 -
Matt Bowen
What can Plaxico offer to Giants, Steelers?
I am curious to your thoughts on the reported interest from both the Giants and the Steelers in Plaxico Burress. The WR has been out of football for two years now. But is there something that he can offer right away in September?
Here's how I see it from a football standpoint: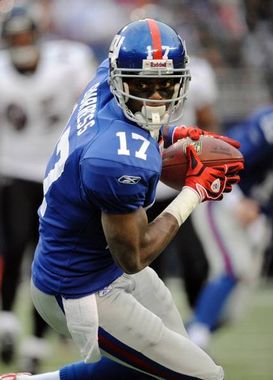 ICONAccording to reports, both the Giants and Steelers have interest in Burress.
- I expect Burress to compete and play hard. Why? Reputation as a pro. He has a lot to prove to any coaching staff—and his new teammates—that bring him in. During camp, the first drill I would want to see is one-on-ones vs. the DBs. A true measuring stick to see where a player is at physically and mentally. Does he want to go hard—daily? That is what camp is for. As a coach, I would test him to see how he responds.
- Impact? That is the real question. Inside of the red zone or in 3rd and medium (3rd and 3-6). I see some value there with Plax. Big, physical receiver that can win on the outside and go up and get the football. Run the slant and the fade and let him go make a play.
- Can't place him on any depth chart yet. Far too early for that. But can we see him as a No.3, possibly a No.2 in certain personnel groupings? As I said above, the transition back to the game isn't going to be easy for Plax, and that is the exact reason I have looked at him as a "situational player" all summer. You have to create a role for him that allows him time to re-develop his game.
Let me know what you think...and let's see if one of his former teams offers up a deal this week.
Follow me on Twitter: MattBowen41