September 05, 2011 -
Matt Bowen
What do the Bears get with Meriweather?
Here's what I see with safety Brandon Meriweather when we talk positives: range from the middle of the field, ball skills and the ability to play the deep half in Cover 2.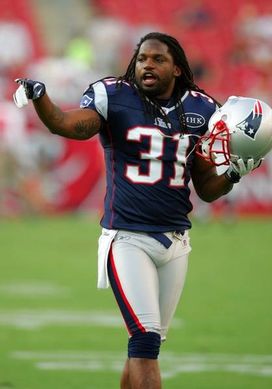 ICONDid the Bears just pick up a playmaker in the secondary with Meriweather? Let's see how it plays out first.
That's a fit for Lovie Smith's team in Chicago. And when you have Major Wright and Chris Harris penciled in as your starters at safety, why not sign a former first-round pick to a one-year deal?
This is a good move by Jerry Angelo. Some injuries at the position and a need to look for a playmaker. It doesn't guarantee that we will see Pro Bowl production from Meriweather or that he is going to take over a starting spot for the Bears.
But you still look for talent that is available over the NFL's cut weekend.
The scheme in Chicago? Heavy in Cover 2 and single high safety defenses (think zone blitz concepts, Cover 1, Cover 3). That's what you get with Lovie's team.
With Meriweather, you expect to pick up a player that can break from the middle of the field, take good angles to the ball and play down in the box when the Bears align in Under 10 (weak side Cover 1 with FS rotation).
This isn't Rex Ryan's or Gregg Williams' scheme we are talking about here. Instead, it is a defense that requires discipline and technique to see results. Something Meriweather will have to play with if he wants to see the field.
I am always going to question why a player (with Pro Bowl experience) is looking for work at the end of camp. Plus, there is a reason New England head coach Bill Belichick was willing to give away his roster spot here.
However, when you talk about this Bears defense, where are the big plays at the safety position? That is an issue for team that uses Cover 2 as a core call.
I am very curious to see how this plays out in Chicago. Major Wright hasn't played at a high level in the preseason, and while I would trust Harris in my secondary, I don't know if he can be a consistent playmaker.
Possible that Meriweather plays a prominent role for this defense at some point during the regular season? We will find out.
Follow me on Twitter: MattBowen41