July 28, 2011 -
Matt Bowen
What type of impact can Reggie Bush have in Miami?
Reggie Bush will be heading to Miami, but how do we see the RB transitioning to a new offensive system with the Dolphins? Let's break it down…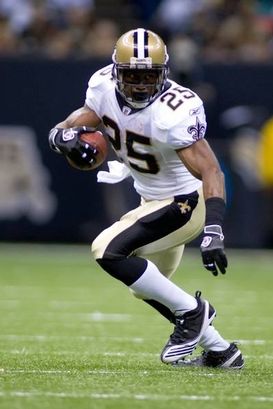 ICONThe Dolphins will have to utilize Bush's skill set in multiple personnel packages.
-No question when it comes to Bush and his athletic ability out of the backfield. A "game plan" player as I like to call it—because he can force the hand of opposing defensive coordinators when he is on the field. You can align him removed from the core of the formation, use pre-snap motion or flex him out as a WR. A RB that can win matchups. As a defensive player, you have to know where he is on the field. However, he is somewhat limited in what he provides to a complete offensive play script.
- How does translate to the Dolphins? Bush isn't a No.1, plus he doesn't get downhill and hit the hole with physical power. That role in Miami (for now) belongs to rookie Daniel Thomas out of Kansas State. A power scheme that relies on the off-tackle running package: Power O, Lead Open, Lead Strong, and Counter OF. A fit for Bush's skill set? No, and the Dolphins can't force him into that role.
- Miami will have to use some different personnel packages with Bush. Not to the extent of Sean Payton's playbook in New Orleans, but in a way where the team can utilize Bush's abilities. Get him in some bunch and stack looks, allow him to press the edge of the defense in the one-back running game and use the screen game—an ideal tool for Bush. Get a little creative here.
-Bottom line, Bush isn't an every down player. We didn't see that in New Orleans, so don't expect it in Miami. The key for the Dolphins is getting him into specific game situations that will produce explosive plays and test the defense. Add that to his special teams abilities in the return game, and Miami now has a new weapon that can be productive. Let's see how the Dolphins use him come September when we see the true offensive package.
Follow me on Twitter: MattBowen41