January 06, 2011 -
Matt Bowen
What's next for V.Y.?
Vince Young has talent. We can all agree on that. You can see it on Sundays: the strength in the pocket, the pro arm and the ability to create his own plays on the field. Not many athletes like him at the quarterback position.
However, when an owner announces that a former first round pick—one with a winning record—is on his way out this offseason, it goes much deeper than what he can do from a physical standpoint in the NFL.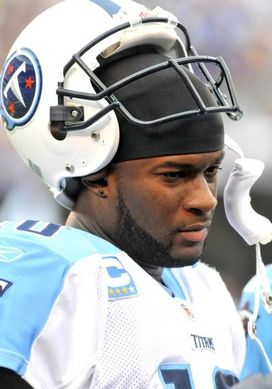 ICONLeadership and work ethic have been a concern with Young in the NFL.
Leadership, work ethic and the ability to handle adversity are the main issues with Young. This started when he was at the University of Texas, where he was given a lot of freedom. You aren't going to get that in the NFL and dealing with adversity—both on and off of the field—is part of your job. Stuff happens and you are humbled more than you would imagine as a player at this level. You constantly have to improve and work at your craft—or else you fall behind and are eventually replaced. And you have to find a way to mesh with coaching. That is a must to having a solid career.
I wrote about V.Y. a while back. Talked to coaches and scouts. And they all told me the same thing: he doesn't work. Used words such as "lazy." And that applies to his footwork, his ability to read coverages and so on. You can't have that in your quarterback—because it isn't conducive to winning and the overall team aspect. There is no leadership involved in any of that and the rest of the roster can see right through it. And Bud Adams and the Titans had seen enough.
But that doesn't mean Young is close to being done in this league. There are multiple teams that need help at the quarterback position in 2011. Minnesota, Arizona, San Fran, Oakland, Miami, etc. And I am sure that he is going to draw some very strong interest this offseason.
However, what are they going to get in return? That is the question we have to ask about Young. Can he mature as a pro athlete, develop leadership skills and begin to understand that nothing ever goes as planned in the NFL? The opportunity is there to take that next step and begin playing—and preparing—like a true pro. It won't be easy. V.Y. will have to compete for playing time in the immediate future and prove to a new owner, coach, locker room, etc. that he can carry himself like an NFL quarterback.
Young failed in that regard in Nashville. He missed out on that opportunity—and can't get it back. It isn't Jeff Fisher's fault or anyone else in that Tennesse locker room. And now we get to see what he does with his next move, because we all know someone is going to bite and offer him a contract. Time for V.Y. to grow up and become a true quarterback if he wants to lead a team in this league.
Follow me on Twitter: MattBowen41