July 21, 2012 -
Matt Bowen
When is Plaxico going to get a look?
I'm curious about free agent wide receiver Plaxico Burress. He has the size to win with leverage on inside breaking routes, run the skinny post in the red zone and become a true target in the 3-step game.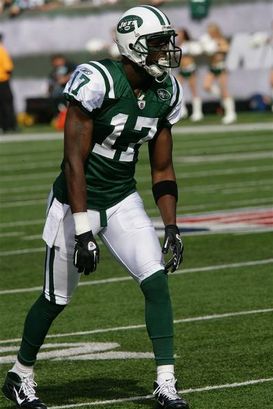 ICONCould Plaxico Burress could fill a role on your roster?
A name to look at during camp when you need to add to your roster.
Am I surprised Burress is still waiting for a phone call as NFL camps open up next week? A little. I know he is up there in age and he isn't a true vertical player outside the numbers if you are looking to throw 9 (fade) routes all day.
But what about 3rd and 2-6 when you need to throw the slant, the goal line fade route or target the seam from the plus 15-yard line vs. Cover 2? Those are big plays over the course of a ball game where you have to convert or put the ball in the end zone.
I think I can get that from Burress this year. He was productive last season for the Jets (8 TDs) and I always side with WRs that can move the sticks and win at the line of scrimmage.
Remember, we aren't talking about picking up a No.1 WR during camp. Burress isn't that guy. However, with injuries (which will happen) and the realization that your WR depth isn't as solid as you thought during OTAs, this might be the type of player that can improve your passing game.
I'm thinking matchups here, Xs and Os, game plans. There is plenty you can do with Burress in uniform on Sunday to get some return on your investment.
Maybe I am giving the free agent too much credit. But as an ex-DB in the NFL, I know what size can do when you run the 7 (corner) route, the deep dig, the post, comeback, even the curl. Basic routes run from basic splits on the field. This isn't complex football we are talking about.
And that's exactly what has me wondering about Burress and where he will eventually land. Because someone has to give him a call, right?
Follow me on Twitter: @MattBowen41