March 04, 2011 -
Matt Bowen
Why Atogwe is an immediate upgrade for 'Skins
On Thursday—in the middle of ongoing labor talks—the Redskins signed free agent safety O.J. Atogwe to reported five-year, $26 million dollar deal. I talked about the possibility of this deal last week, because I see the former Rams' free safety as an immediate upgrade to the Redskins' defense.
Here are three reasons why this move is a key to seeing solid defensive football in Washington…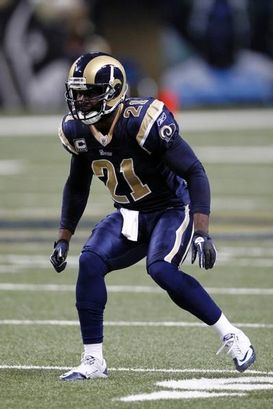 ICONAtogwe will impact the entire secondary in Washington.
Scheme: This defense under Jim Haslett is very similar to the scheme I played in under Gregg Williams when we break it down from a coverage aspect. Zone blitz concepts, Cover 2, man pressure and multiple combination coverages. To be successful, you need a FS that can play the deep middle of the field, rotate down over a No.3 WR in coverage and get off of the numbers in Cover 2. With Atogwe, you have a proven playmaker that understands pro route schemes, takes good angles to the ball and forces turnovers. You pay for that, but you also get the returns on Sundays. Especially with today's offenses, having a free safety with range and proven ball skills—like we see from Atogwe—is priceless when you put together a defensive game plan. Something you can't find coming out of the draft with this year's safety class. An easy decision for Washington.
Overall impact on the secondary: Start with LaRon Landry and work our way to the corners. I view Landry as one of the top five strong safeties in the game, but he can play too aggressive in space. Keep him near the line of scrimmage and use him creatively as an edge blitzer, plus in his zone drops. You can do that with a legit free safety in the middle of the field. From the perspective of the Redskins' CBs, this allows Haslett to play more man coverage—and take more risk—because you can funnel WRs to the middle of the field (and sit on routes) when you have a free safety that displays range. Without question, Atogwe is a an upgrade at the FS position, but it also upgrades the secondary as a unit.
Coaching: Atogwe's game will improve—as will his production. Redskins' safety coach Steve Jackson is elite when it comes to teaching technique. You will learn to understand pro offense, route stems, splits, formation recognition and offensive tendencies in his meeting rooms. But the key is the technique he teaches that impact your game as a player. Expect Jackson to break Atogwe down from a footwork standpoint and coach him up on playing defensive back—something he did himself as a player in the NFL. The connection to Haslett will be talked about with Atogwe, but it is Jackson that he will be working with on a day-to-day basis. And that is a positive for both the Redskins and their new safety.
Check back to the NFP later today to get my take on safety Bob Sanders heading to San Diego.
Follow me on Twitter: MattBowen41