January 12, 2011 -
Matt Bowen
Why Cromartie just became a target for Patriots
I don't have any issues with Antonio Cromartie's comments towards Tom Brady. Go ahead; call him an "ass----." Say that you hate him. Is that unprofessional? Sure it is, but I have heard worse, and I'm sure Brady has heard worse on the field. Talking trash and calling out opposing players is nothing new to the NFL game.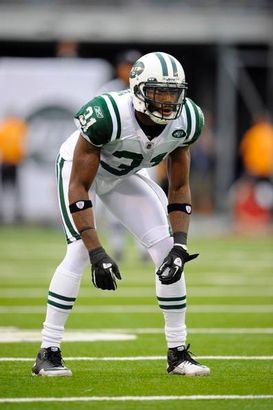 ICONWill Cromartie back up his comments towards Tom Brady this Sunday?
That's all good—if you can back it up.
And remember, Cromartie just put a target on his chest. He should expect Brady to throw at him—repeatedly. That comes with the territory if you want to open your mouth and play the game on a Wednesday. It doesn't make you tough and anyone can talk crap in the NFL. Special teams guys do it all of the time. There is so much "fake talk" that goes on between those lines on Sunday that it makes you smile as a player. Shake your head and think, "Did this guy really just say that to me?"
But when you call out an opposing team's quarterback, just be ready come Sunday. Watch your knees, look out for crack blocks and don't stand around the pile right before the whistle is blown—because that is when someone is going to take a shot at you. That target—the one that Cromartie created for himself—also includes the physical nature of the playoffs. Someone just might want to take him out.
Plus, we can't forget about actual football, which includes double moves and the crack toss run right in his direction. Because that is coming also. Finger pointing and all from Brady--if the Jets can't stop it again.
I am very interested to see the atmosphere for this game. The hitting, the talking, etc. Like I said, talk all you want—because someone will listen. Just make sure you have your "big boy" pads on at game time.
Follow me on Twitter: MattBowen41