January 16, 2013 -
Matt Bowen
Why pressure sells for Patriots on 3rd down
Click here for the entire Inside the Playbook series.
3rd and 7-plus situations present opportunities to take an aggressive approach to the defensive game plan. Send man-pressure, force the ball to come out, challenge receivers and tackle. This past Sunday, that's exactly what we saw from the Patriots in their win over the Texans. Using the All-22 tape, let's take a look at how Bill Belichick's defense used pressure to win on 3rd downs.
Personnel: Posse (3WR-1TE-1RB)
Formation: Slot Open
Route: "Seattle"
Defensive Scheme: Nickel Cover 1 pressure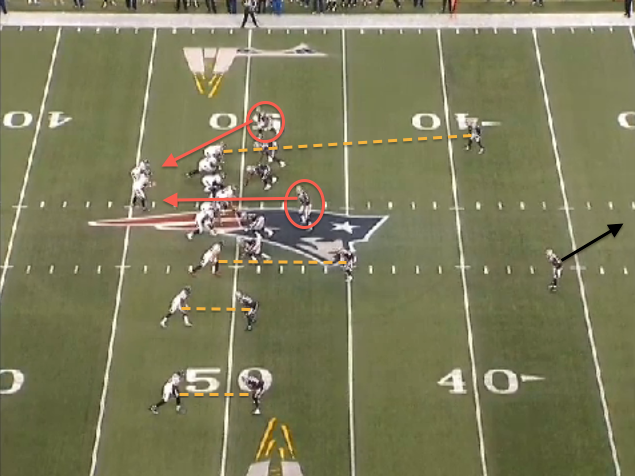 A 6-Man pressure scheme with the Patriots giving Schaub a 2-Deep look (think 2-Man with press-alignments). At the snap, the FS will roll to the deep middle of the field with the underneath defenders playing with an outside shade (Cover 1 technique). To the closed side of the formation, SS Steve Gregory matches up to the TE and will play with a flat-foot read (no backpedal, drive downhill on underneath release).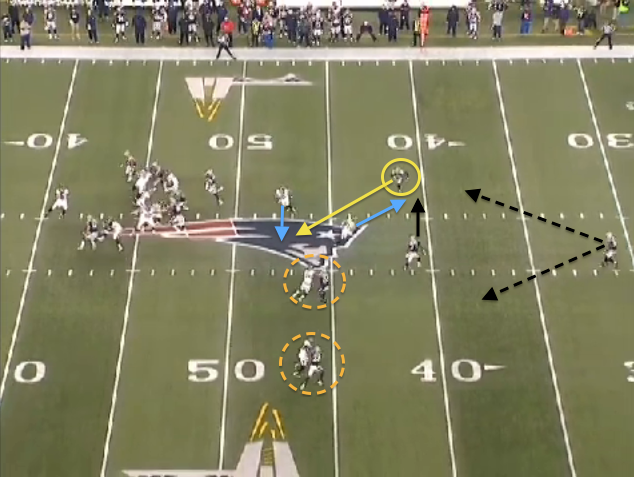 What is the "Seattle" concept? Think of any 3x1 formation (Slot Open here from the Texans) with three intermediate vertical crossing routes and the backside No.1 (TE) on the underneath drag (crosser). And as you can see from the tape, the Patriots match the vertical crossers with Gregory driving to the TE from his pre-snap alignment.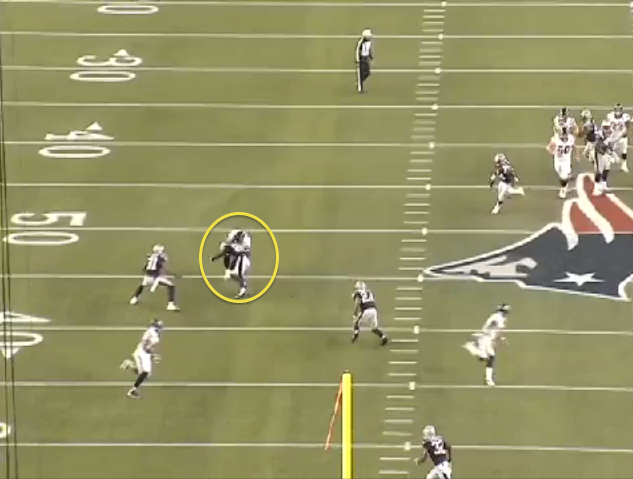 The base technique of Gregory: flat-foot read, drive to the up field shoulder of the TE, make a form tackle and get off the field.
Personnel: Posse (3WR-1TE-1RB)
Formation: Doubles Slot
Route: Sight Adjust (Slant)
Defensive Scheme: Nickel Cover 1 pressure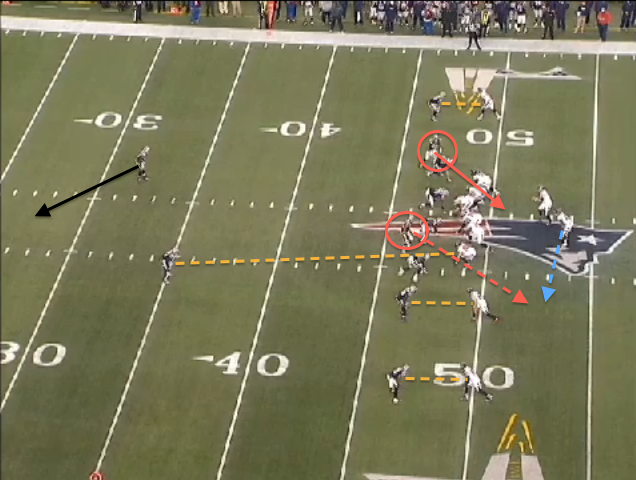 The Patriots are again sending 6-Man pressure with the closed side LB using a "peel" technique (match to RB if he releases). Press-alignments across the board with Gregory rotating down over the TE (No.3) to play the "sight adjust."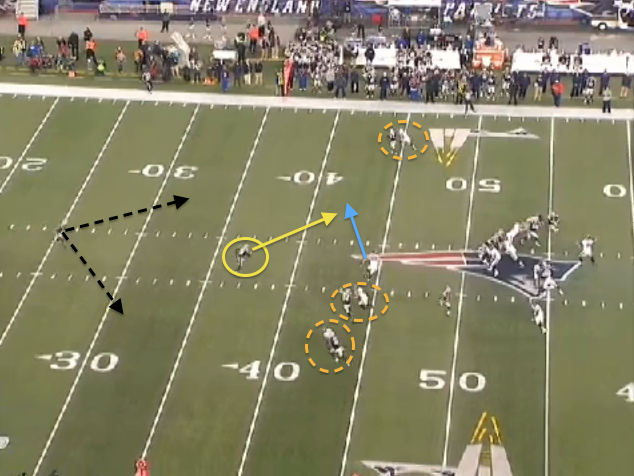 What is a "sight adjust" read? The TE will release, stem to the inside (slant) and get the head back around. This gives Schaub a quick read vs. pressure. For the Patriots, same idea here: protect the sticks and drive the route.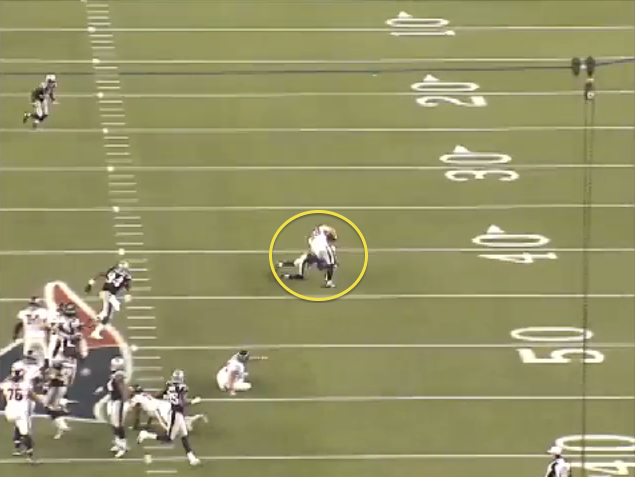 Wrap up, get the ball carrier on the ground and force the Texans to punt. Sure, the Patriots could play 2-Man (or Cover 2) on 3rd down. However, by forcing Schaub to unload the ball vs. pressure the New England defense dictated the game situations.