August 16, 2011 -
Matt Bowen
Why the NFL's new kickoff rule hurts the game
After the first weekend of preseason NFL action, the league's new kickoff rule (ball placed at 35-yard line) has already brought a negative impact to the game from my perspective. Sure, there will be opinions out there that try to spin this into "new strategies" for special teams coaches across the NFL, but I'm not buying it.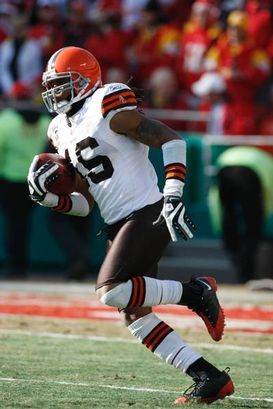 IconThe NFL's new kickoff rule will impact the value of returners such as Josh Cribbs.
According to NFL.com, during the 2010 season, 16-percent of kickoffs went for touchbacks. The first weekend in the 2011 preseason? That number climbed to 33 percent. Let's break it down and check out three reasons why this new rule is going to alter the game we see on Sundays.
The rookie evaluation process: I love watching rookies cover kicks in August and I wrote a post about it last Thursday. It is the reason I was able to make an NFL roster in my rookie season and for the majority of the draft picks, it is the only way to make the team. It doesn't take an expert to see why Bears special teams coach Dave Toub elected to kick off from the 30-yard line (the previous standard) on Saturday night vs. the Bills: he wanted to grade his coverage team. And making a tackle inside of the 20-yard line can buy you some more reps in practice and eventually a game day jersey in the regular season.
Value of big name returners: Josh Cribbs, Devin Hester, Leon Washington, etc, etc. If you want to see the true value of the return game, look at the size of the game checks that the big name returners get during the season. The NFL is taking away the impact of the big play in the kicking game and many returners—including Cribbs—have already voiced their opinions. What was once an offensive weapon could be erased. And if it gets to the point that Patriots coach Bill Belichick discussed today (eliminating the kickoff all together in the NFL), there could be some return specialists looking for work.
Filed position: Not an easy thing to put together consistent 80-yard drives. A lot of field to work with, and outside of an explosive play that generates plus 25-yards, the offenses in the NFL are going to have to play near mistake-free football. And game plans will change. The kickoff is a way to generate positive field position and give your QB a short field to work with.
The flip side to this argument from the league's perspective: player safety. I get that after covering kicks myself for a living in the NFL, but the outlook on the overall game doesn't seem to add up. Injuries are going to happen—rule changes or not.
Follow me on Twitter: MattBowen41