September 01, 2011 -
Matt Bowen
Why you need to watch special teams tonight
Don't worry about the starters, game plans or what the No.2 QB is doing when you sit down to watch preseason football tonight. Instead, focus on the kicking game—all four core special teams—because that is where the competition matters in the fourth and final preseason game.
Outside of a few spots, most of these opening day rosters are set. GMs and coaches know the majority of the players they are going to bring to the stadium in Week 1. That's why it is crucial for rookies and veterans on the "bubble" to make a big play tonight on special teams for their own clubs and the pro scouts checking out the tape.
Here are my notes on what I am looking for tonight...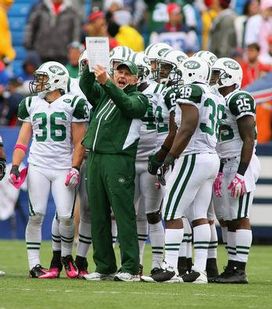 Making a play on special teams is the last chance for "bubble" players to earn a roster spot in the NFL.
- Ball security for returners. If you are a guy looking to make the final cut and end up putting the ball on the ground, start packing your bags. Turnovers get you cut as a return man in the NFL.
- Make tackles on coverage units. I talked about it earlier in the preseason and tonight it is magnified. Think about it this way: you game plan on special teams for players that make tackles. They stand out for a reason.
- Who wants to hit the wedge? We get to see who is tough and wants to try and split the wedge running at top speed. You need talent at the R5 and L5 positions on kickoff (aligned next to the kicker) that is going to attack the wedge.
- Production at the "gunner" position. Toughest position in the NFL. On top of that, it is a premium position that wins games. A must for your roster. Watch the second and third team WRs or DBs. This is where they have to show up.
- Blocking. It is never talked about, but if you are a front line guy on kick return or a blocking on punt protection, show that you can handle your assignment. The tape isn't going to lie.
- Penalties. Can't have them. That's the best way I can say it. Hold or block in the back and you will have to meet with the head coach this weekend—because field position is gold in this league.
Let's see who wants to win a job tonight heading into final cuts....make a play and stand out on the tape.
Follow me on Twitter: MattBowen41