July 29, 2012 -
Matt Bowen
Will Cromartie play a role in the Jets offense?
Can the Jets create an offensive role for CB Antonio Cromartie at the WR position? Why not? This is the time of the year when you experiment with the playbook.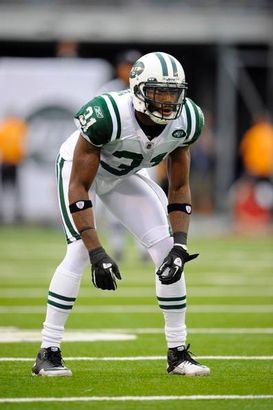 ICONWill we see Cromartie running routes for the Jets this season?
During camp, both sides of the ball will install their base packages and try out new looks before the real game planning begins later in August. And with Cromartie, I understand the desire to see what he can do matched up vs. a DB in coverage.
Align him outside of the numbers, in the bunch, throw the 9 (fade) route, "tunnel" (or bubble) screen, skinny post, deep curl, etc. There are multiple possibilities here if the Jets feel they can get something productive from Cromartie within the route tree.
I saw a similar situation during my career in Washington with both Champ Bailey and the late Sean Taylor. Create a package, a route combination (7 route for Taylor in the red zone) and give them an opportunity to go make a play.
However, we have to remember this is based on game plan, game situation, flow of the game, etc. You can draw up anything on a chalkboard. That's easy. Plus, you can run through the route combination in practice and spend time in the meeting room installing a new, creative package.
But until you actually commit to using it on Sunday, its just another idea.
I have no doubts on Cromartie's ability to line up and track the ball down the field or produce after the catch if the Jets can target him between the numbers. He has the athletic skill set (plus the size and length) to contribute. That's obvious seeing him with the ball in his hands after an interception or in the return game.
Let's see how this plays out for Cromartie and the Jets. Maybe this idea goes deeper than the CB just being a "situational" guy at WR.
Follow me on Twitter: @MattBowen41