February 21, 2011 -
Matt Bowen
Will the 'Skins make a move with Atogwe?
According to reports, former Rams' safety O.J. Atogwe is in Washington today for a visit. With some time left before the CBA expires (March 4th), the 'Skins could sign the free agent safety to a deal.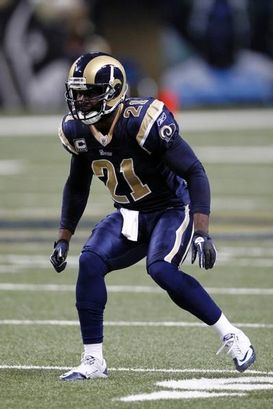 ICONFree safety O.J. Atogwe is in Washington today on a free agent visit.
Smart move? I think so, because this defense needs a safety with ball skills that can play the deep middle of the field. The same reason I listed the 'Skins as a possible landing spot for former Colts' safety Bob Sanders this morning. Find a player that can get off of the numbers in Cover 2, blitz with production and overlap vertical route schemes from any single high safety defense (think Cover 1, Cover 3, man and zone pressure).
I have no problem calling current Washington safety LaRon Landry one of the top players at the position—but his impact is at strong safety from my perspective. Find that compliment in this scheme. Atogwe could be a fit in Washington, and we can say the same for Sanders or another FS that can make plays down the field. Something you must have on your roster in the NFL today.
I played for Steve Jackson, the Redskins' safety coach, during my time in Washington. He is a former player in the league (who should be a coordinator in the future) and expects—or demands—a lot from the position. He will coach his players up, work them in camp and they will be prepared to play come the regular season. If I could back and play for him again I wouldn't even hesitate—because the coaching is that good.
And what Jackson needs is that player at the free safety position to solidify the secondary in Washington. On Tuesday, I will get more into the draft class coming out (which I'm not very high on heading into the combine), but it wouldn't surprise me to see the 'Skins make an offer to Atogwe or have Sanders in town on a visit soon.
Because there is a need for a free safety in Washington.
Follow me on Twitter: MattBowen41