February 15, 2012 -
Matt Bowen
Williams and Cecil in St. Louis? Tell the players to get ready
I have the utmost respect for new Rams defensive coordinator Gregg Williams as a coach, teacher and leader.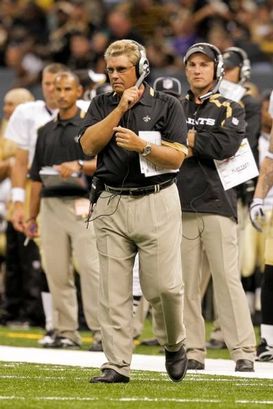 ICONWith both Gregg Williams and Chuck Cecil in St. Louis, defensive players better be prepared to work.
That may be easy for me to say as one of his ex-players (back in Washington), but after playing for five different head coaches (and staffs) in my career, I do believe I have a good feel for coaching styles in this league.
Those Rams players on the defensive side of the ball will be challenged, pushed and put in adverse situations on a daily basis whether it is on the practice field or in the meeting room because of Williams.
Rams' fans should want to hear that—because it will force defensive players to improve their craft as a pro.
And how about adding Chuck Cecil to the mix as the club's new DB coach? This is a move I really support, but it also comes with a warning to that secondary in St. Louis (one that needs to be upgraded), because it is time to work.
I didn't play for Cecil, but listening to Williams describe him as a player in front of that meeting room back in the day, I got chills. The attitude he described, passion and style of football Cecil played.
Talking to people within the league, Cecil can coach the position. But I'm more concerned here with the approach and the demands to be accountable (from both Williams and Cecil) that will start this offseason.
That first meeting Williams and Cecil conduct this spring at the start of the Rams' offseason program will be an event for the Rams players that are coming back to the roster. My advice is simple: sit up straight, bring a notebook (unless you want to be called out) and be prepared to learn the game in a unique style.
And for those rookies that come in after the NFL Draft this April, well, your transition process will be eye opening.
My point here is simple: the Rams and new head coach Jeff Fisher are making the right moves to change the structure of this football team. And the players will learn that being pushed produces results.
Follow me on Twitter: @MattBowen41