July 13, 2011 -
Matt Bowen
Would Santana Moss be an upgrade for the Bears?
Is Santana Moss a realistic option for the Bears at the WR position once we get into free agency after the lockout is lifted?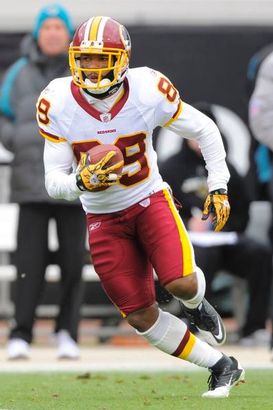 ICONMoss would be a fit in Martz's offense, but he still isn't an upgrade over the current Bears WRs.
Current Chicago WR Devin Hester thinks so—according to Vaughn McClure of the Chicago Tribune—but when we take a step back and analyze the position for Mike Martz's offense it still doesn't give the club a true No.1.
And that continues to be the real issue for QB Jay Cutler in Chicago. Where is the WR that is going to make a big play on 3rd down (or in the red zone) during a crucial situation on Sunday?
I played with Santana for two seasons in Washington—but we are talking years ago (during the '04 and '05 seasons). I can tell you he is a true football player. Tough, will run inside breaking routes into traffic and has ideal footwork for the position.
I can also agree that he fits into Martz's scheme. You want a receiver than can run the inside combination routes, break off the deep dig with a sharp cut at 15-yards and make plays in the open field.
But, as the NFP's Brad Biggs wrote on Tuesday, Moss is also 32-years old and isn't an upgrade over Johnny Knox, Hester or Earl Bennett. Plus, we still have to see what the Redskins' plans are for the WR.
Again, this is "player talk" coming from Hester. Happens every offseason when a player lobbies to bring someone in, but they don't make front office decisions.
And even if GM Jerry Angelo, Lovie Smith and Martz were all on board with making Moss a potential free agent target, are the Bears actually getting a player that is going to change their offense outside of the numbers? I don't think so.
Follow me on Twitter: MattBowen41