October 20, 2011 -
Matt Bowen
Would you bring T.O. in for a workout?
Let's talk about Terrell Owens, because I have a couple of questions about the wide receiver after his agent Drew Rosenhaus announced (via Pro Football Talk) his client is ready to start working out for NFL teams.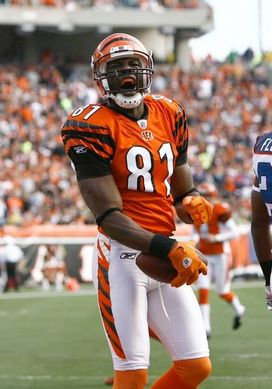 ICONIs T.O. worth a look on your sqaud?
The workout is the first step (and the only step) in the process right now for T.O. to get back in the league this season.
Fly him in; put him up in a hotel for the night and start early on the practice field to see where he is at after coming off ACL rehab.
No different than bringing in a handful of receivers, safeties, linebackers, etc. on a Tuesday. Titans' head coach Mike Munchak discussed the process on Wednesday when asked about the possibility of looking at Owens.
The "workout tour" as I call it—a process I went through early in my own career. A chance to audition for a job in the NFL.
Some teams will put you through a mini-combine (complete with a 40-time, vertical, etc.). Others are position-specific or try to simulate special teams drills with a scout holding a blocking bag.
How would I handle T.O.'s workout? My focus would be on conditioning. Run the entire route tree, make him go get the deep ball, and study his footwork at the top of the route stem.
Nothing new for T.O., but I need to see how the knee responds when he is tired. Try to simulate a game-like situation in terms of the amount of running he will have to do on Sundays—and test his legs.
I know he can run routes. Now I want to see him do it with a rehabbed ACL, because I have to see where his conditioning is before I take this past the basic workout stage.
There are other obstacles with Owens. His age (38), the attitude he can bring to a locker room and the fact that he doesn't play special teams. Not as issue when he is a No.1 or No.2 WR, but as No.3 or No.4? That's a problem when you can't cover kicks on an NFL roster.
However, those are discussions for NFL GMs and head coaches to have at a later time. Right now, it is all about testing him out in an indoor facility with a stopwatch and a position coach running him hard.
Am I going to bring him? Why not? T.O. has produced over his career and put up numbers last season in Cincinnati.
He is worth a look. But that's all I can give him today.
Follow me on Twitter: MattBowen41