May 21, 2012 -
Matt Bowen
Would you make a play for Kellen Winslow?
When a new head coach takes over in this league, the locker room is the first target. He will clean out some of the veteran holdovers and begin to build a roster that fits his scheme, his plan moving forward.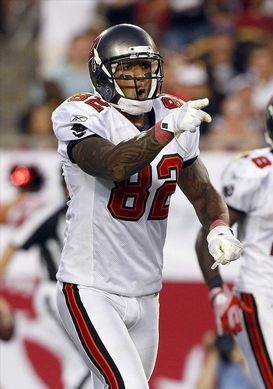 ICONThe Bucs are looking to move veteran TE Kellen Winslow.
Kellen Winslow is a perfect example of this down in Tampa. The veteran TE told host Russ Tucker this morning on Sirius XM NFL radio that the Bucs will look to trade him after speaking with head coach Greg Schiano over the weekend.
Surprised? I wouldn't be. During my career, plenty of guys were let go when Joe Gibbs replaced Steve Spurrier in Washington. That's the business of the league during a coaching change.
However, what's the next move for Winslow?
I don't know if we will see a team come forward with a trade offer for the TE given his base salary this season ($3.3 million) and a detailed injury history. But if he is cut, there could be some options out there for Winslow.
We have to look at NFL game plans, the value of the TE position and matchups. And a healthy, in-shape Winslow is still a tough matchup for a safety that rolls down from the middle of the field in coverage.
Think of inside breaking route combinations, the 7 (corner) and the slant (or fade) from the backside of a 3x1 set in the red zone. TEs that can run (and create leverage vs. DBs) give you options in the game plan.
I'm curious about this one. Again, health is always the key with veteran free agents on the trade market or on the street looking for work. Maybe there is something here that will give a club a true target in the middle of the field and inside of the red zone.
Let's see how it plays out.
Follow me on Twitter: @MattBowen41