June 06, 2011 -
Matt Bowen
Would you sign Plaxico?
Simple question on this Monday morning: do you want to see Plaxico Burress on your team this season?
The former Giants WR will be released from prison today and once the NFL lockout is (finally) lifted, he is fair game—and can be signed by anyone. Size, physical skills and a WR that I wouldn't mind having in the game plan as a situational player.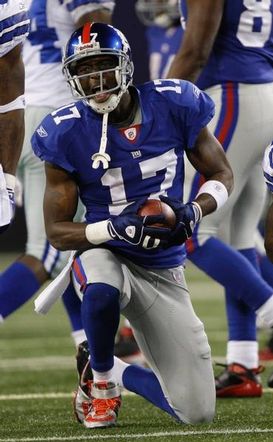 ICONCan Burress fill a role in the game plan for the 2011 season?
However, two good football minds, our own Dan Pompei at the NFP and Chris Collinsworth over at FootballPros.com, don't see the interest level being that high for an aging receiver that has been out of football for two seasons.
Understandable, and as Pompei stated, Burress may have to audition for teams in workouts before he sees an offer come across the table.
But I still go back to the term "situational football" as it applies to the 2011 season. A team that views Burress as fitting a small, but specific role. Forget about big plans with a player coming back into the league. Instead, look to your game plan and find a spot where he can help you win.
Third downs and the 3-step passing game. Inside of the red zone and on the goal line—where size can win on the slant and fade.
Could that be a solution for a team such as Chicago, Philly, Pittsburgh or even back to New York with the Giants?
Maybe, and when I look here in my hometown at the Bears, I don't see why you couldn't line up Plax outside of the numbers vs. that Packers secondary—the one that owns Mike Martz's offense.
Now, "character concerns" are going to be brought up. They have to. Even before he was sentenced to prison, the WR had some issues with the Giants. However (as with all NFL talent), if Burress can still play and produce, there will be a team willing to give him a shot.
And that brings us back to the beginning with Plax. How much does he really have left to offer?
The money won't be big (as he will have to prove himself all over again) and the expectations will stay low—for now. He is probably looked at as a No.3 WR heading into the regular season and that hurts when we talk about a player that was a true No.1 just a short time ago.
But someone will make a play for Burress over the summer months when we see free agency kick off. That is going to happen. Now we just have to wait to see who will make the first offer—with the hope that he can make one or two plays every Sunday. And if I am running a team, I would take a look at the WR.
So, is he in the mix for your team? Let me know…
Follow me on Twitter: MattBowen41