May 14, 2012 -
Matt Bowen
Would you take a look at Donovan McNabb?
When I was playing safety for the Redskins, QB Donovan McNabb was tough to game plan for. His ability to extend the play and run the west coast system in Philly used to eat us up. The amount of plays he made on third downs alone reflected his skill set in the league.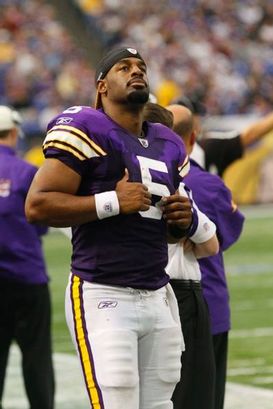 Would you give McNabb a shot to fill a No.2 role on your squad?
However, that was back during the '03, '04 and '05 season. And plenty has changed since then.
McNabb isn't that same player anymore. And despite reports that the veteran has shed some weight and improved his overall playing shape, we can't look at the free agent as a real option to compete for a starting job in this league.
What's next for McNabb? The way I see it, the QB could end up on a roster this season as a No.2. That's it.
Maybe it is a role similar to that of Mark Brunell the last couple of seasons in New York. The veteran sat behind Jets starter Mark Sanchez and didn't cause any issues as a backup. There is some value in that if a veteran handles it professionally.
That's the key (and the question) when we discuss McNabb. Can he handle a secondary role in the NFL moving forward? If so, there could be some opportunities given the amount of injuries we see each season and the importance of having experienced depth at the QB position.
But in order for that to be a possibility, McNabb has to come to terms with his future as a QB in this league—and that's not always easy. No player wants to hear that their skills are declining (or limited) late in their career. And that's often the reality.
Let's see how (or if) this plays out for McNabb. There could be an opportunity ahead for the veteran if he can accept a backup role and come to terms on where he stands at this point in his career.
Follow me on Twitter: @MattBowen41