March 05, 2012 -
National Football Post
Check out the NFP's UPDATED NFL DRAFT Rankings
Highlights of the updated NFP Draft Board…
• Check out our first round prospects here…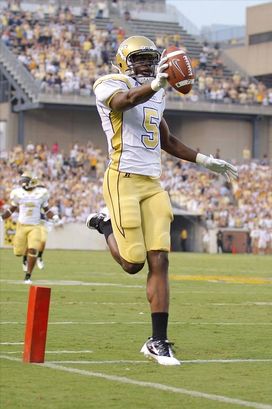 ICONHill doesn't crack our top three at the position.
• Michigan State QB Kirk Cousins made the biggest move up our quarterback rankings.

• Utah State RB Robert Turbin has his stock at an all time high.

• Do-it-all FB/TE/H-back Evan Rodriguez of Temple maintains a lofty grade at the full back spot.

• Georgia Tech's WR Stephen Hill didn't see his draft stock rise too much on our board, despite his impressive Combine.

• Oklahoma's James Hanna is now one of the more intriguing later round prospects at the tight end position.

• Boise State OT Nate Potter helped himself with his Combine performance and now looks like a potential top-100 prospect.

• Miami's Brandon Washington took a slight tumble down the loaded offensive guard class rankings.

• Finally, the NFP handed out only seven draftable grades to centers this year.
Want to learn how to study the NFL Draft? Click here to sign up for the NFP's online scouting class.