September 20, 2011 -
Barry Dorey
Draft talk 1.0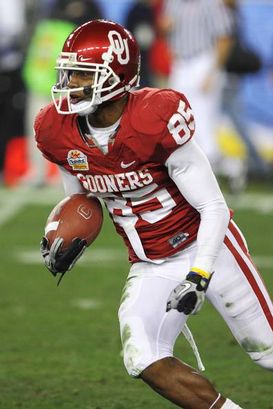 ICONThe two breakdown Broyles as an NFL wide out.
In this week's edition of Draft talk, Wes Bunting is joined by CBS draft analyst Chad Reuter. The two debate Oklahoma QB Landry Jones, WR Ryan Broyles as well as Florida State's talented pair of offensive tackles Andrew Datko and Zebrie Sanders.
To check out more of Chad's NFL draft work click here.
Draft talk will be published weekly on Tuesday evenings at 7:00 PM ET with a new guest on each week.
Be sure to tune in next Tuesday as I chat with CBS college football expect Bruce Feldman.
Follow me on twitter: @WesBunting
Follow me on twitter: @ChadReuter